New Year, New Countdown
Welcome back to the third MNDIY 50 Countdown. We're doing things a little different this year with a Preview to kick things off and a Review to wrap things up. The countdown will happen over the next week similar to 2018. Following a tumultuous year in the MNDIY scene we had a lot of conversation about what the website and social media for MNDIY should be doing to best support the continued success of the Minnesota wrestling landscape and have decided on a fundamental shift away from highlighting promotions and focus more on the wrestlers.

We've started that process by taking promoters out of the mix for the #MNDIY50 in order to focus on peer-based nomination and voting. We've opted for more of a Pro Bowl style voting system where wrestlers will be voting for their peers as well as having a forum of Senior Officials and Media representatives vote as well to fill out our 32 Ballots. Wrestlers were selected from last year's Top 50 and range across the scene and the rankings. With the new influx of talent in 2019, there were 80 qualifying wrestlers on the ballot compiled from regular competitors in MN-based promotion's bookings and results as well as Title holders for regularly running promotions. With only 50 spots, there is a lot of fan favorites that may not have made the list this year.

With a continued infusion of talent wrestling for local promotions as well as new Academy Graduates including Shane Black, The System, Damon Spriggle, Darius Williams, X, Koda Jacobs, Paul Virk, and Bill Williams, the roster of wrestlers that are regularly competing in Minnesota is expanding and shifting. Some are venturing out to other states, some are winding down their careers, and as has happened in the past, we will see some of our most talented rising stars move on to bigger stages.

We encourage you, regardless of where your favorite wrestlers fall on this list to keep supporting them in their endeavor to bring you the best wrestling they can each night and hope that you can discover some new favorites on the #MNDIY50 this year!
The ballots are in and counted:
15 wrestlers making their #MNDIY50 debut
3 returning to the countdown after missing it in 2018
5 fresh faces in the Top 20
A Top 3 separated by just 7 total points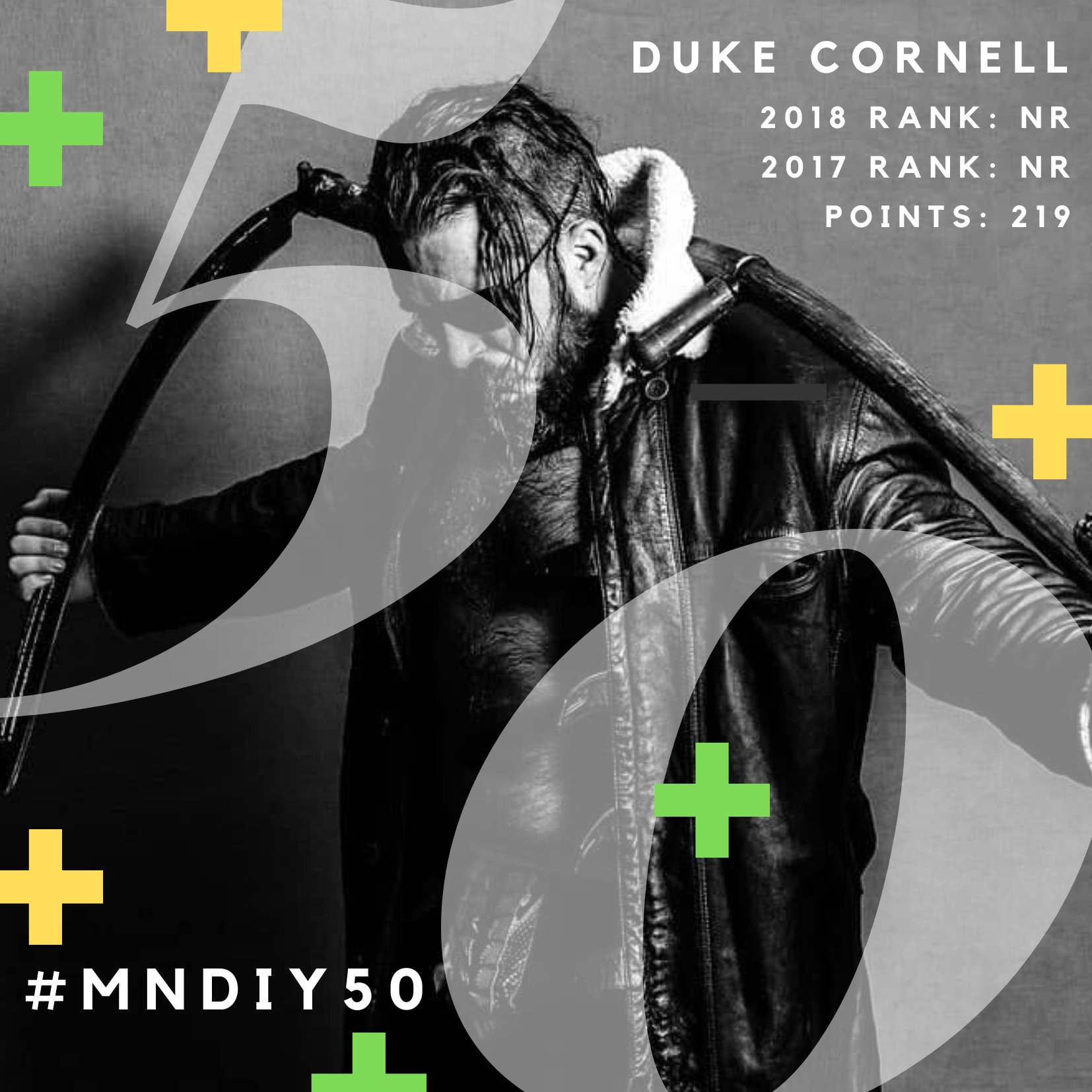 #50 – @CopperheadDuke A seasoned mainstay of the Midwest scene, Duke Cornell finally makes his way on to the list after falling just short in previous years. His venomous southpaw strikes and calculating brawler style make him a premier import. | Photo: @photosbymanning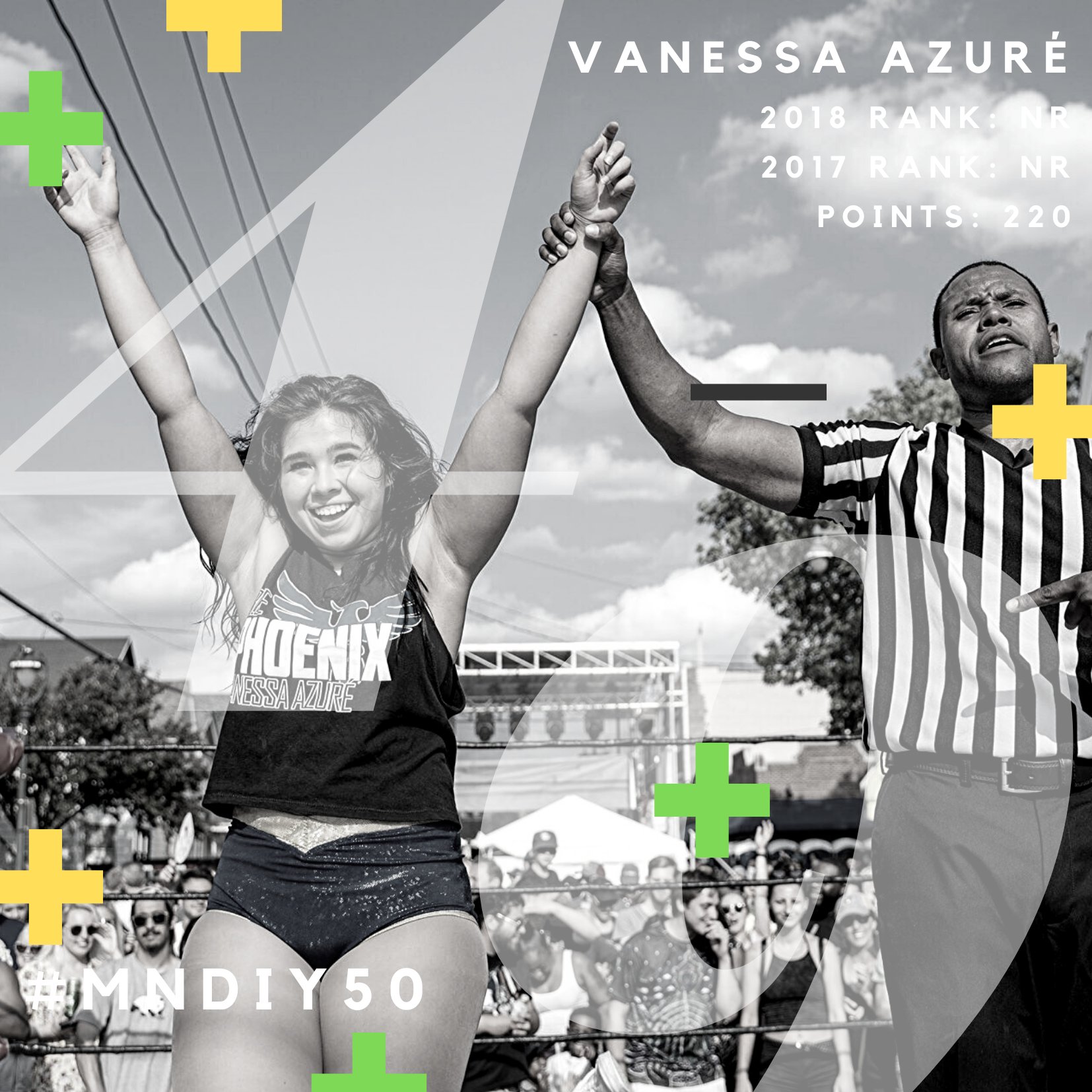 #49 – @VanessaAzure Azuré is the first of an unprecedented SEVEN women on this year's countdown. While stepping back bookings in the later part of the year, she is large part of bolstering our Women's Wrestling scene in 2019. #ThePhoenixNeverDies | Photo: @3Countphoto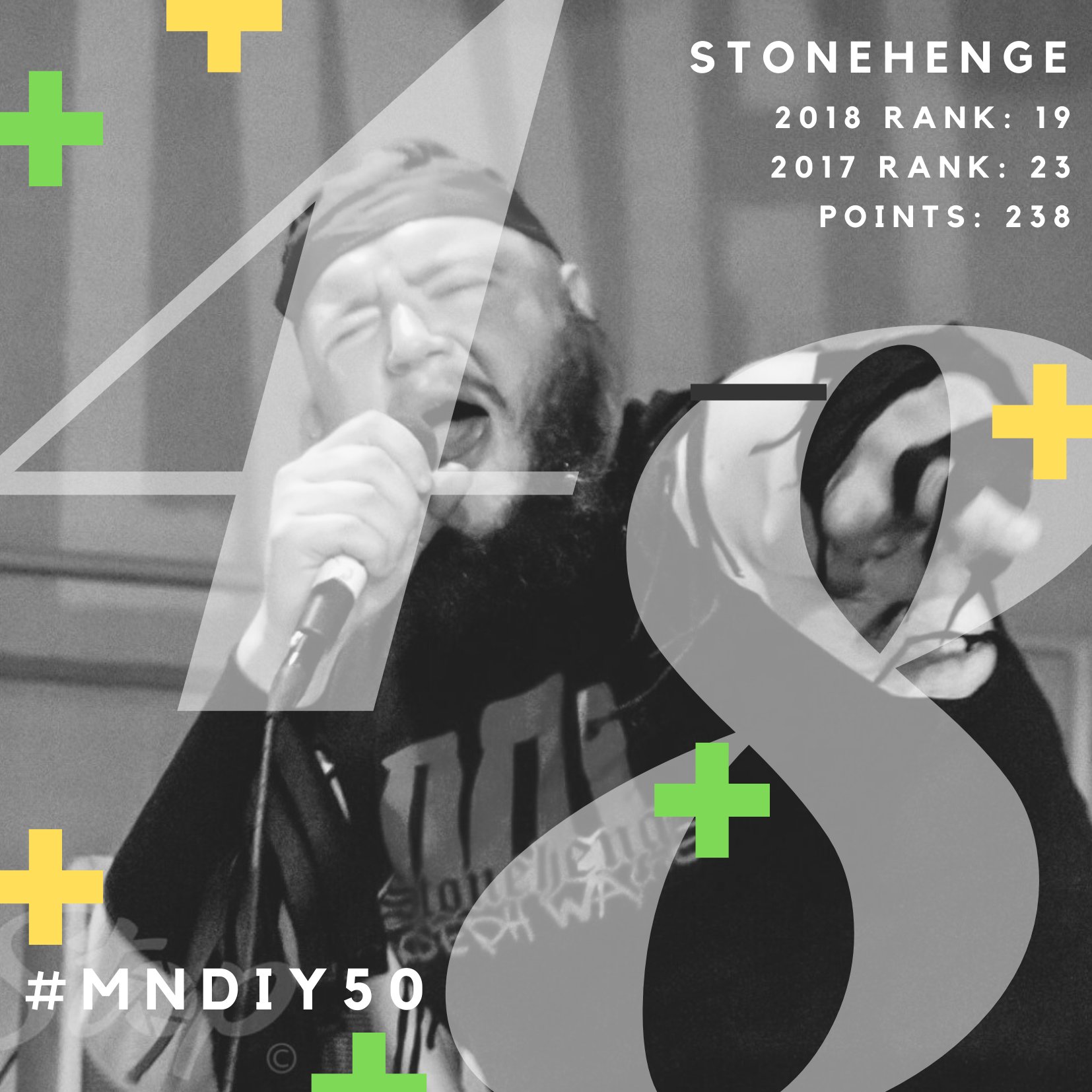 #48 – @stonehenge86 Wrestler, Artist, Entertainer. Whether it's dropping bars at Live Pro Wrestling Show, dropping @BarLuchador Birthday vids, or dropping fools in the ring 'Henge always delivers the mayhem. #SPAGHETTISPAGHETTISPAGHETTISPAGHETTI | Photo: @effie_stop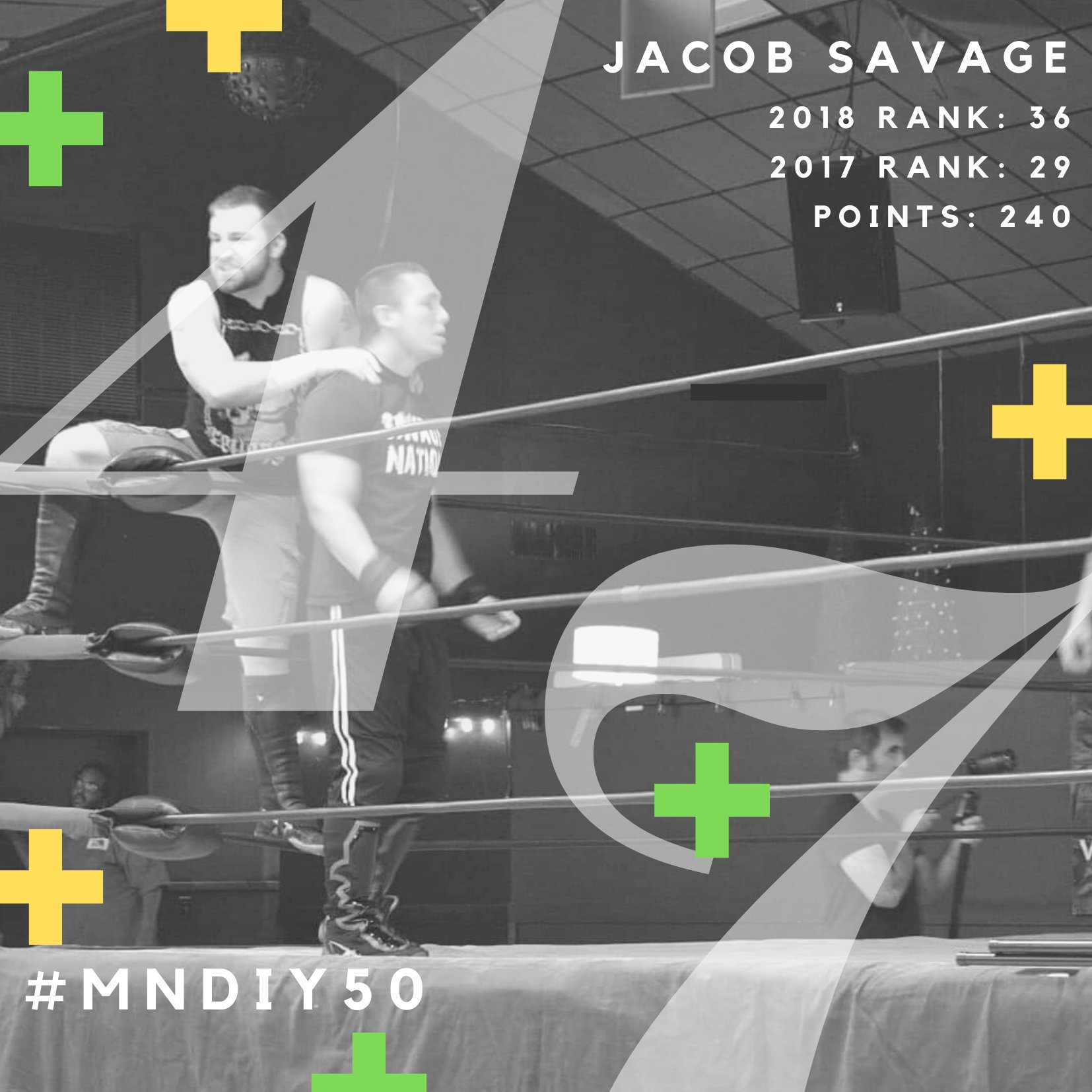 #47 – @JacobSavage526 Fueled in part by his reunion with @OrinVeidt, Savage found himself far from the fan favorite babyface he's been in previous years but seemed to have much more fun in the ring. Will we see more Covenant in 2020 as a result? | Photo: E. Sorgert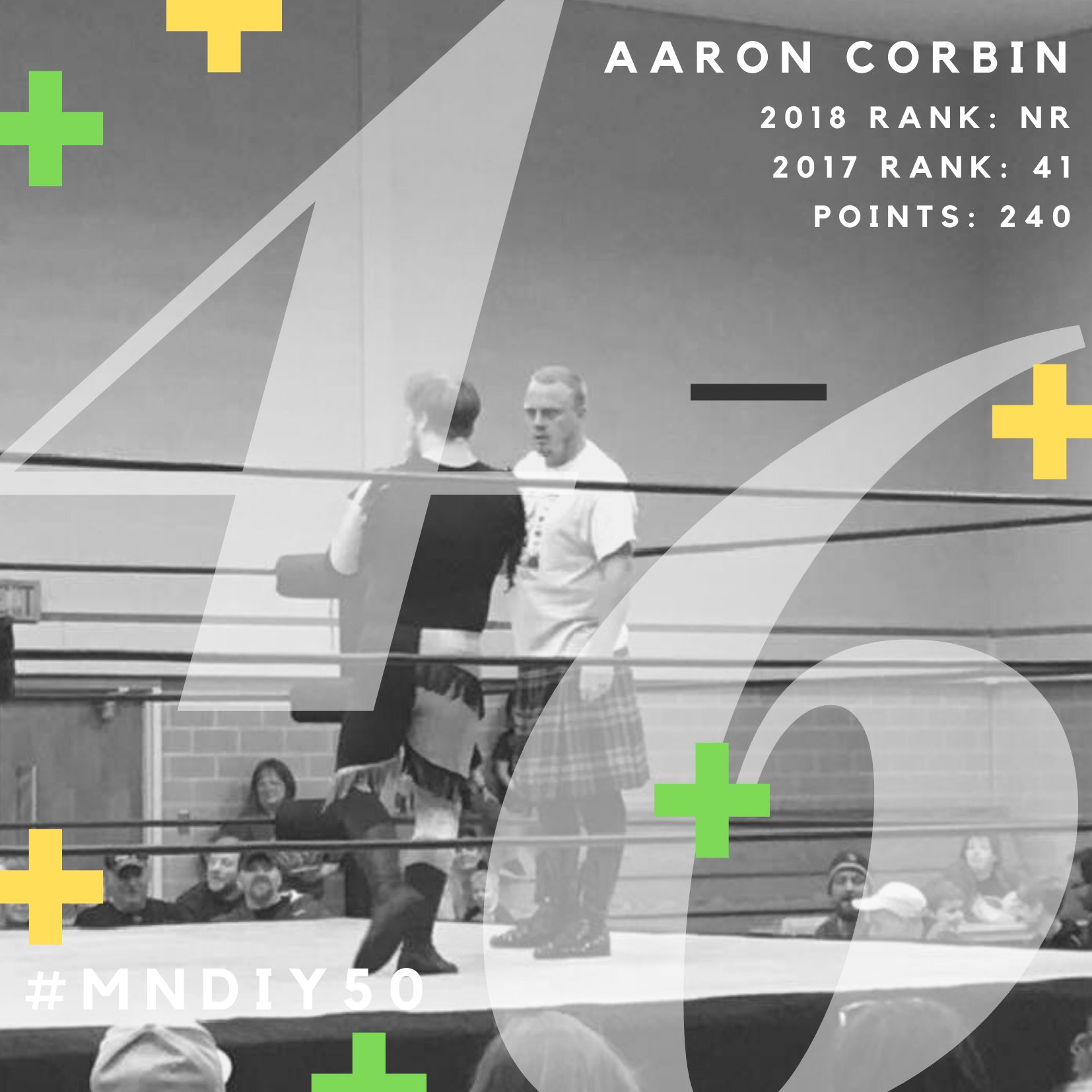 #46 – @TheeAaronCorbin Returning to the countdown and pictured here at the Charity show he organized in March is one of the few times you'll see Aaron Corbin not atop the Temple of Terror causing pain for his fellow competitors. Gotta make time for family. | Photo: ACM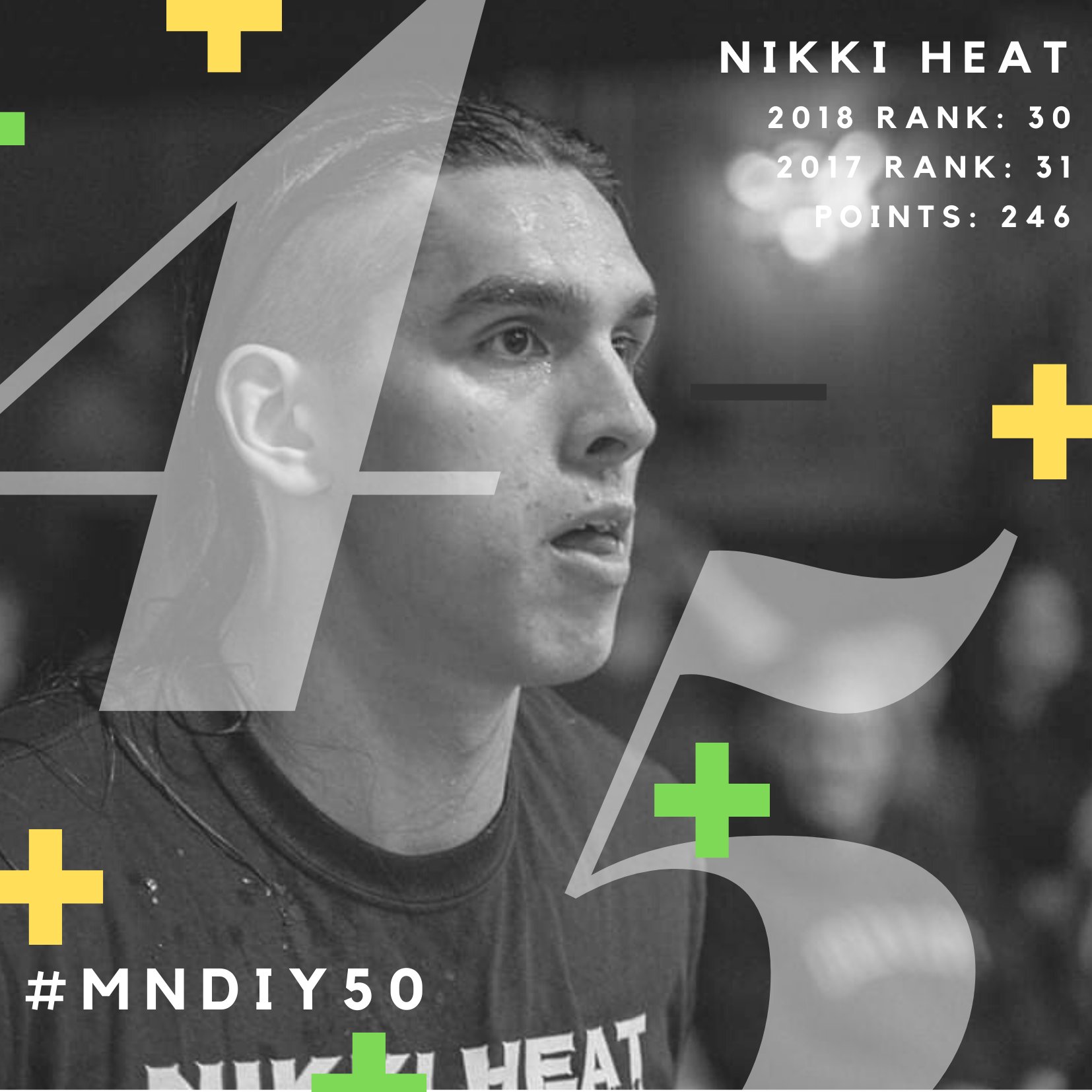 #45 – @IsThisNikkiHeat It may have been a quieter year for Nikki, but you wouldn't know it from his socials. An adjustment in gear and gimmick may have dropped his visibility, but equipped with a bold new mentality, 2020 could see him heat up. | Photo: @3Countphoto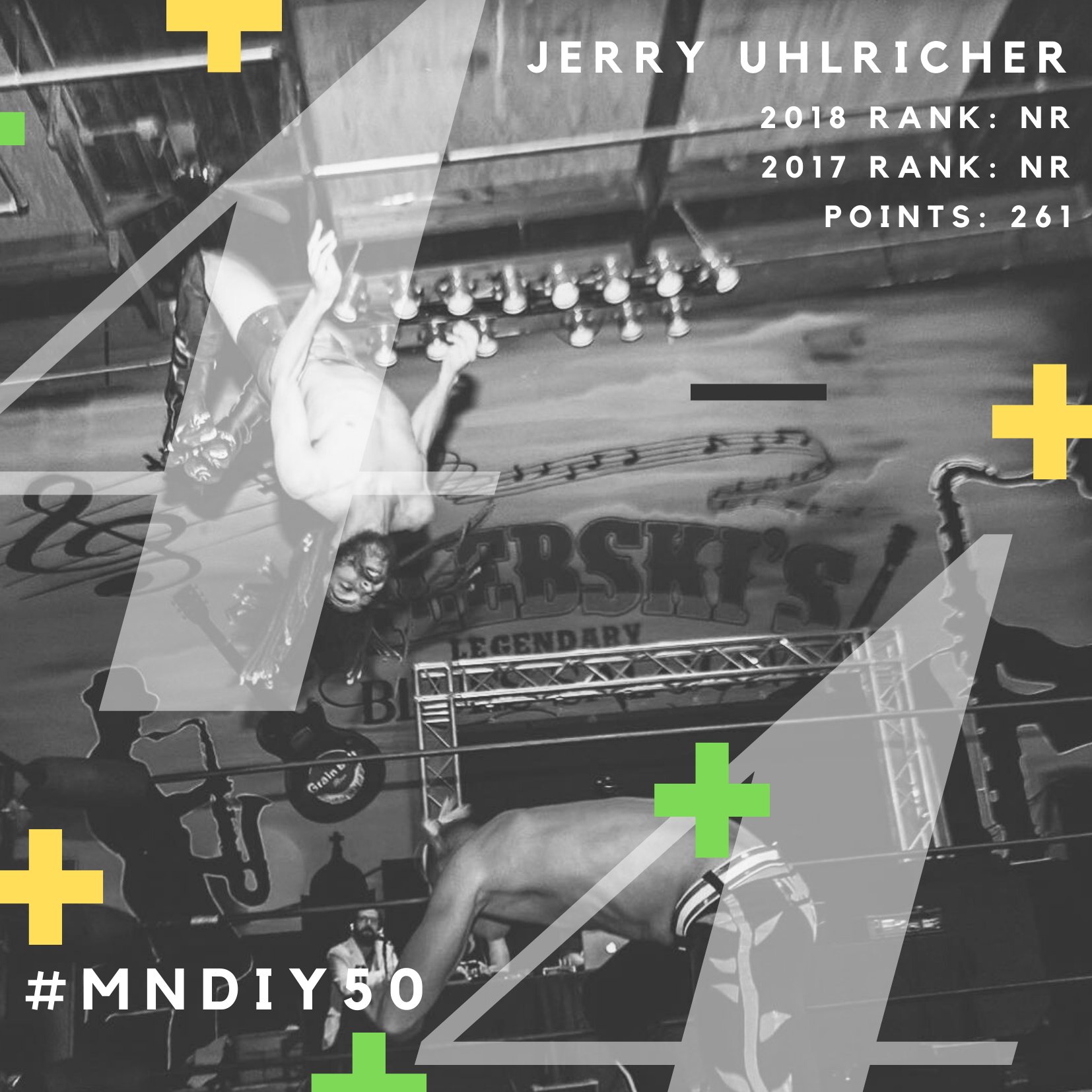 #44 – @JerryUhlricher Defending our realm from Headless Hatmen and defying gravity, Jerry has made a huge impact in 2019. Hailing from the Land of Make Believe, he is a joyful addition to any show and continues to make big strides in ring. <ding> Photo: @effie_stop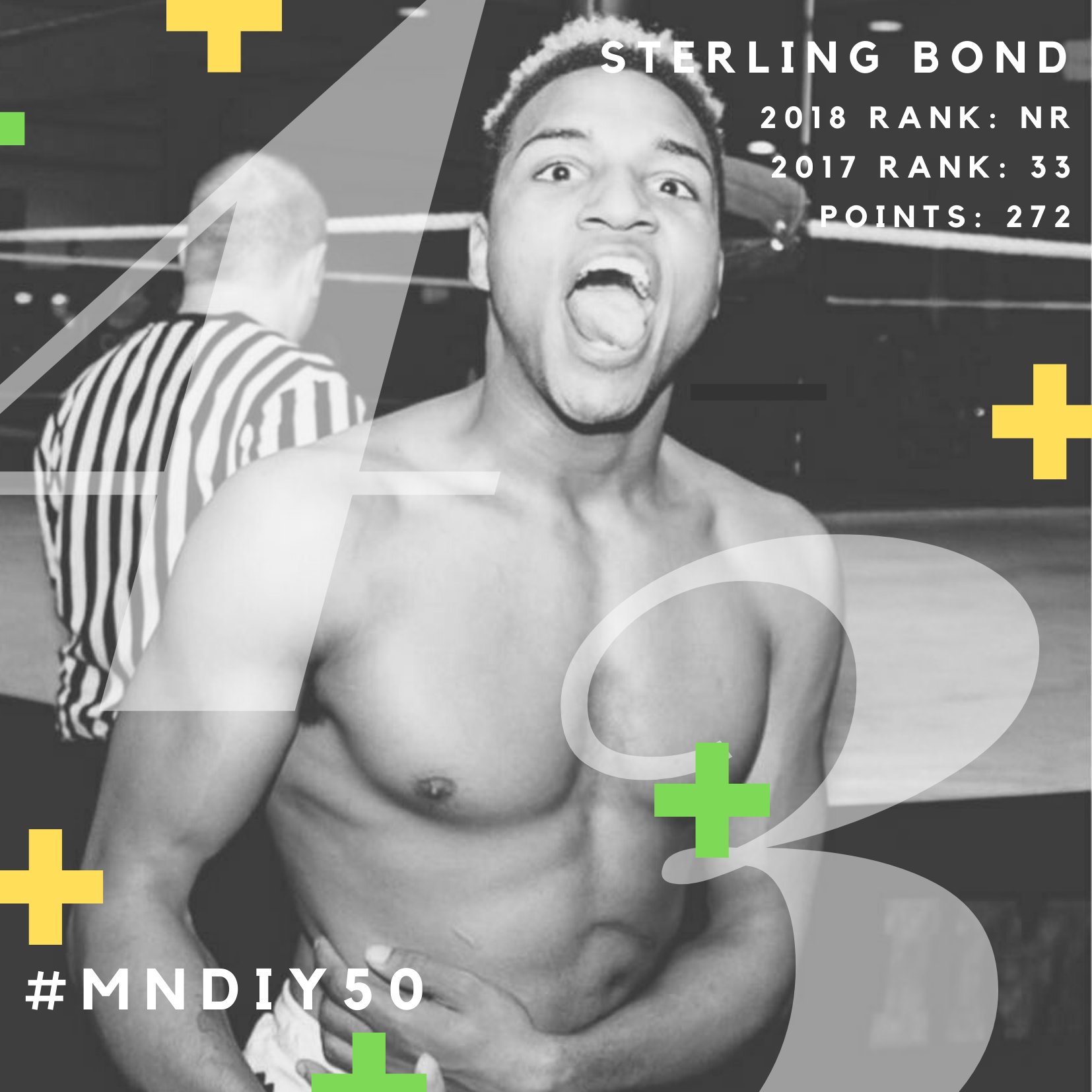 #43 – @BondSterling The King of Psycho Style is the second but not the last wrestler to miss the list in '18 but come roaring back in '19. Bond had a huge year as part of #0Sympathy with @NotoriousSystem + @crixus_army and looks to continue their dominance in 2020.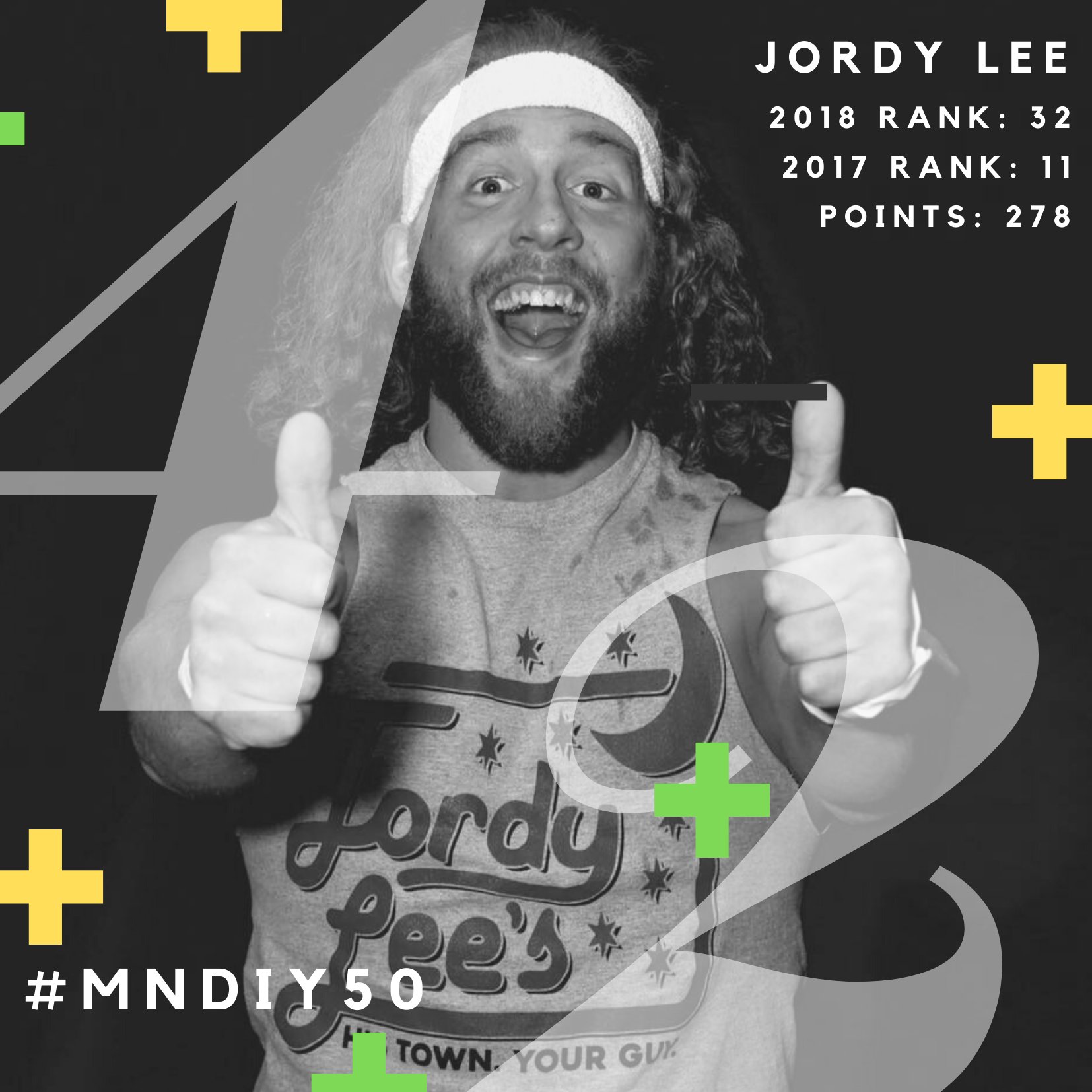 #42 – @OhJordz Even with taking time off upon the birth of his little Deech, the Governor Elect of Strong Style, Jordy Lee, still found time to make an impression on Minnesota. In tag action with @JoeyJetAvalon or solo, there's a reason why he's a Famous Wrestler.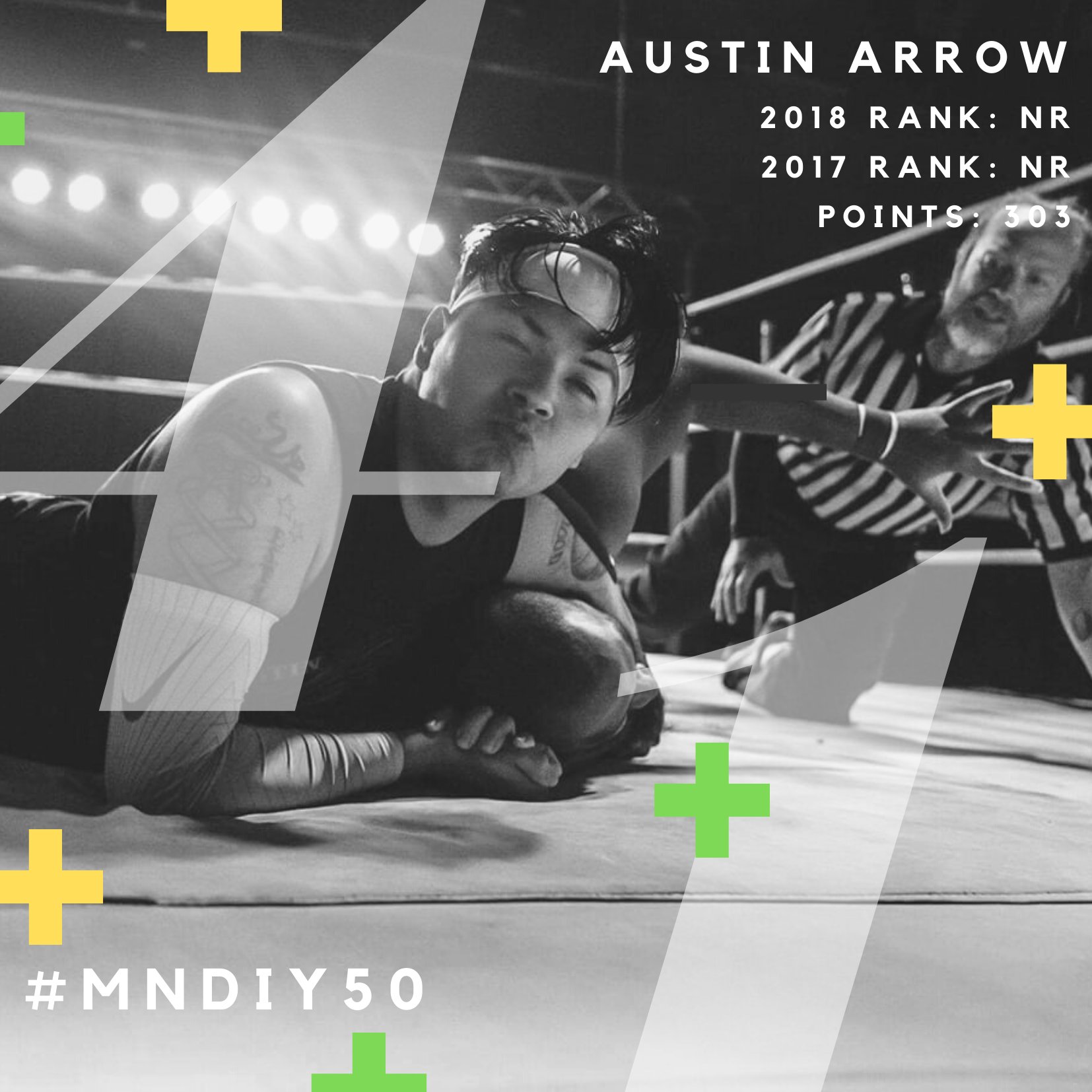 #41 – @austinarrow_ What's better than going one-on-one with @dlobrown75? Tagging up with him in the Main Event to go two-on-two with one of MN's best Tag Teams @RickyNoren & @BigCatBillWill. He's been big in SD. Now, can he be big in MN? | Photo: Kayla Stensland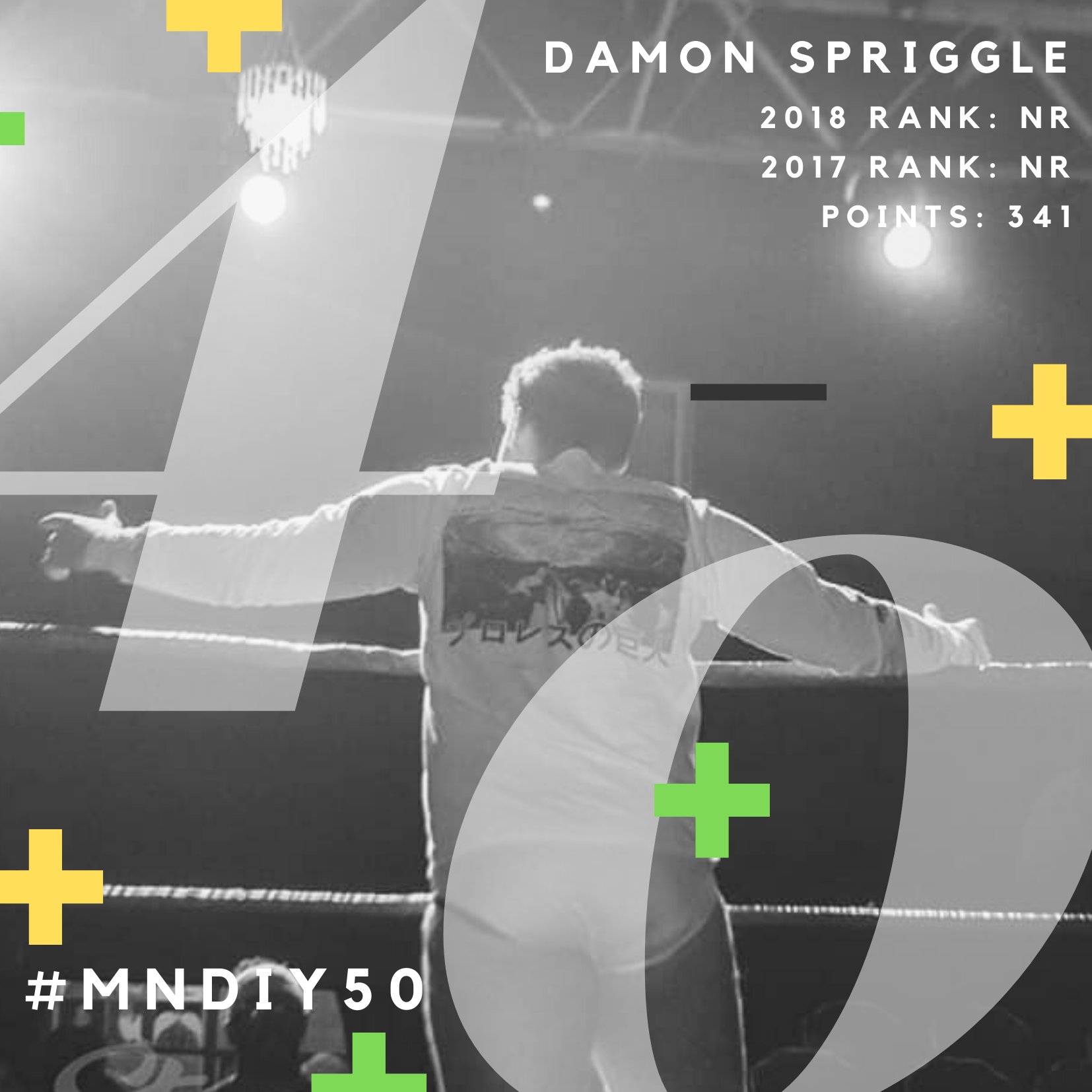 #40 – @damonspriggle The King of Spriggle Style came on the scene a non-descript fresh graduate and elevated his attitude and ring acumen (with great humility) to become one to watch in 2020. He has brought much honor upon his Spriggle Dojo. | Photo: @effie_stop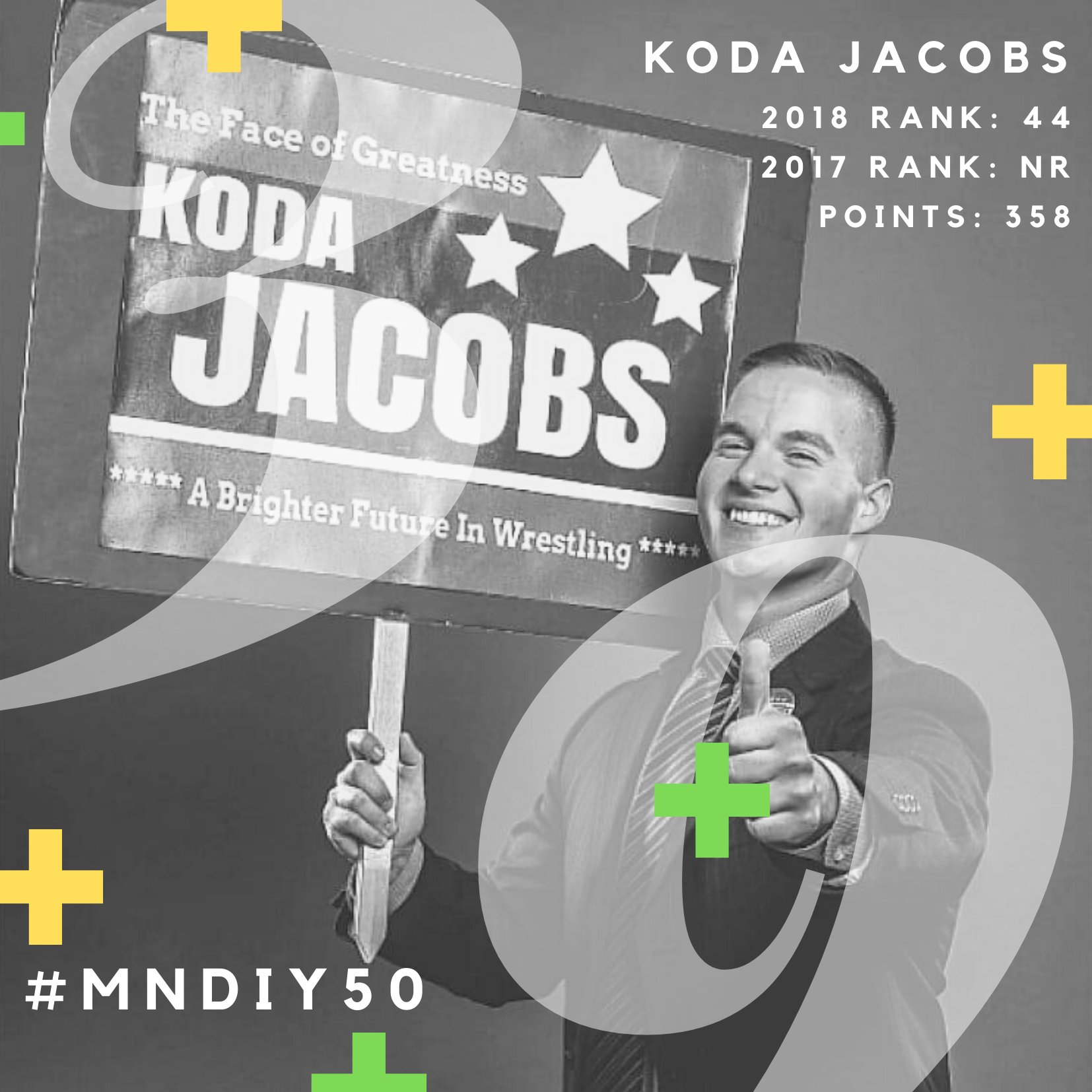 #39 – @KodaJacobs_FoG From stop to stop on his Wrestling Campaign trail, Koda Jacobs has promised A Brighter Future in Wrestling. As he slowly makes his way up this poll, we'd also like to acknowledge all the stops outside of MN and wish him well in his efforts.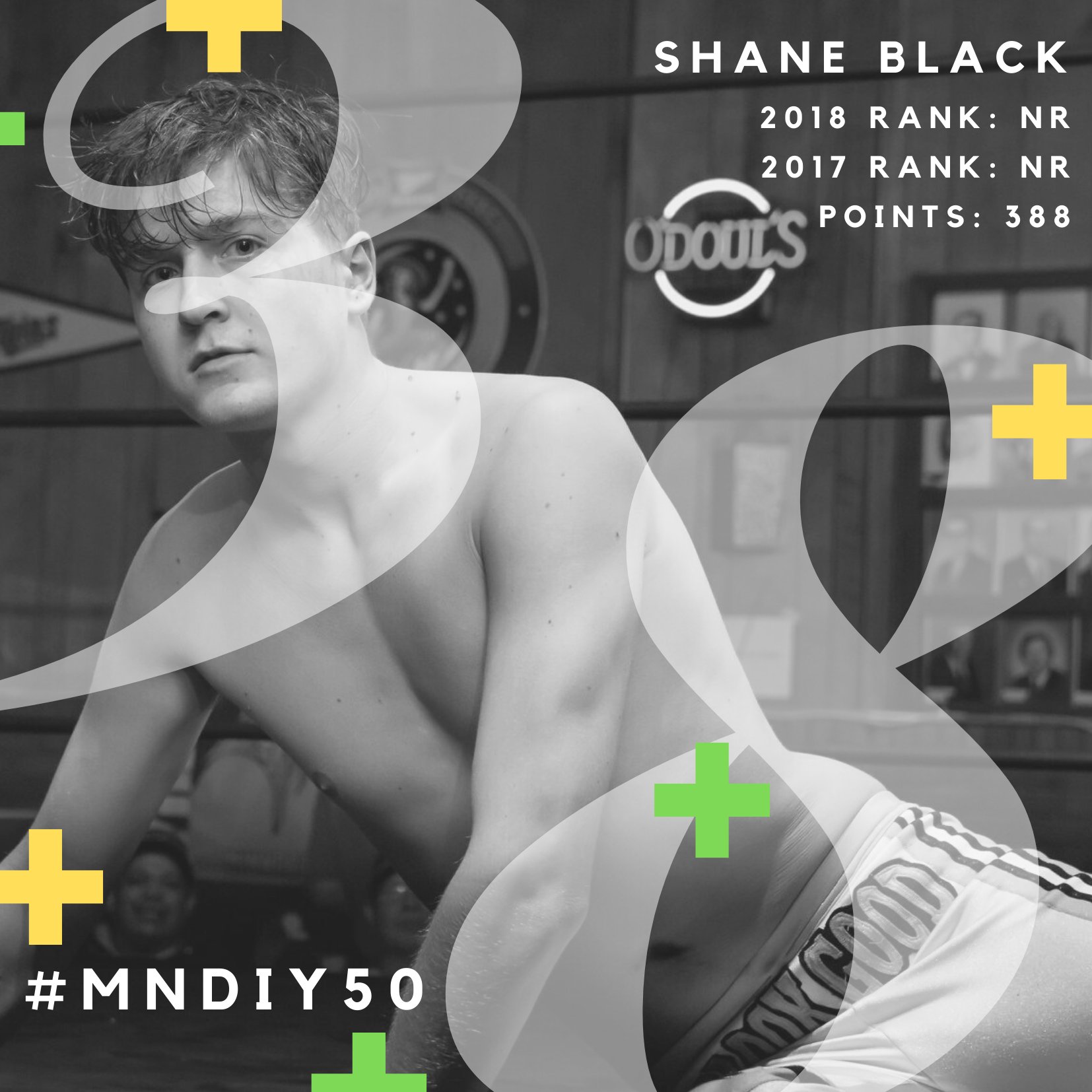 #38 – @the_shaneblack The name is Big Hungry. Another graduate this year who has found his stride predominantly in singles but also while tagging with @TheDevonMonroe + @damonspriggle. Either way, he looks good. It says so on his trunks. | Photo: @KnockedOutFilms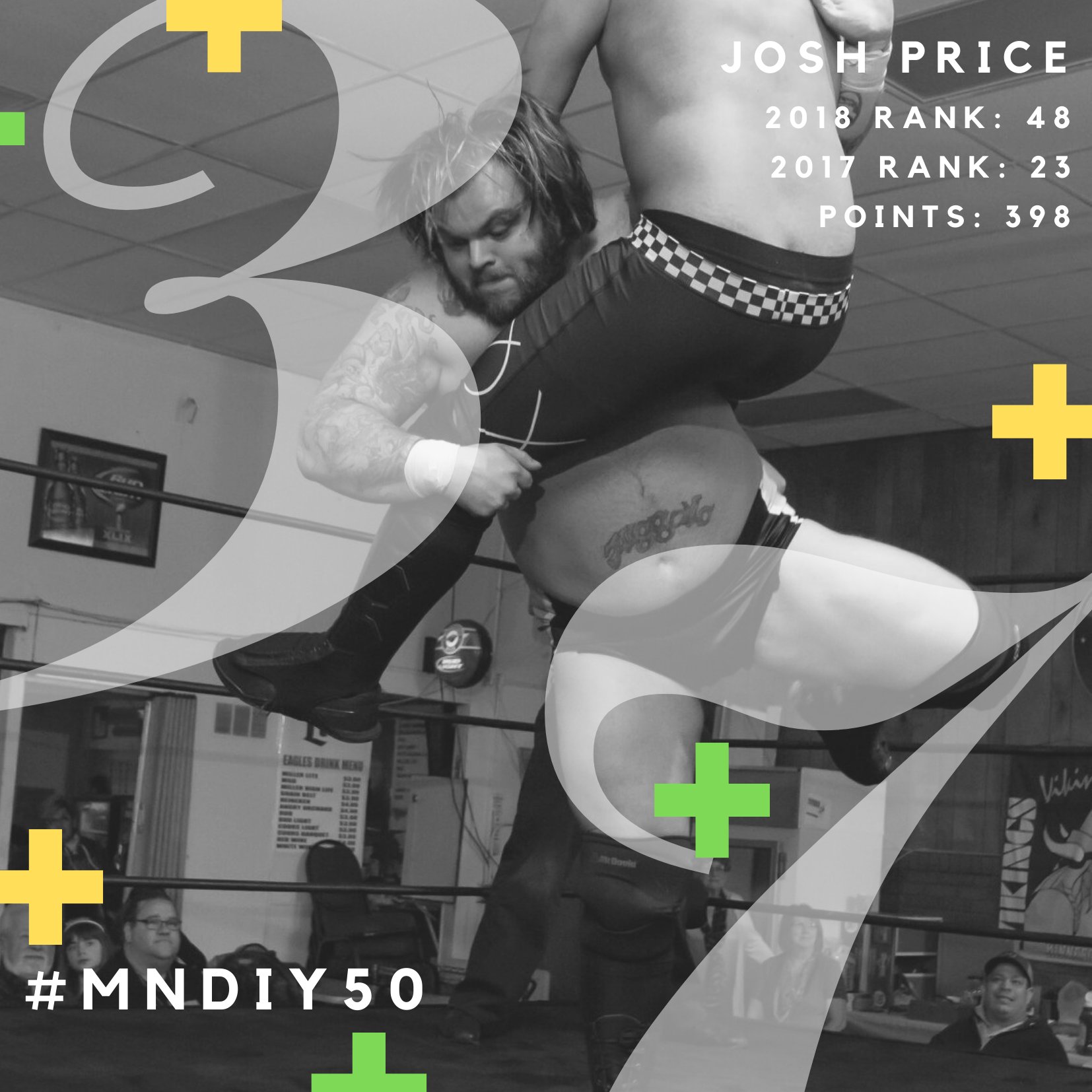 #37 – @josh_priceless Another resurgence on the list comes from The Wrecker. Facing down his fears against Boogeyman, crashing @iam_The_Scene's victory celebration, and generally laying waste. Perhaps his best year yet. Long May He Wreck. | Photo: @KnockedOutFilms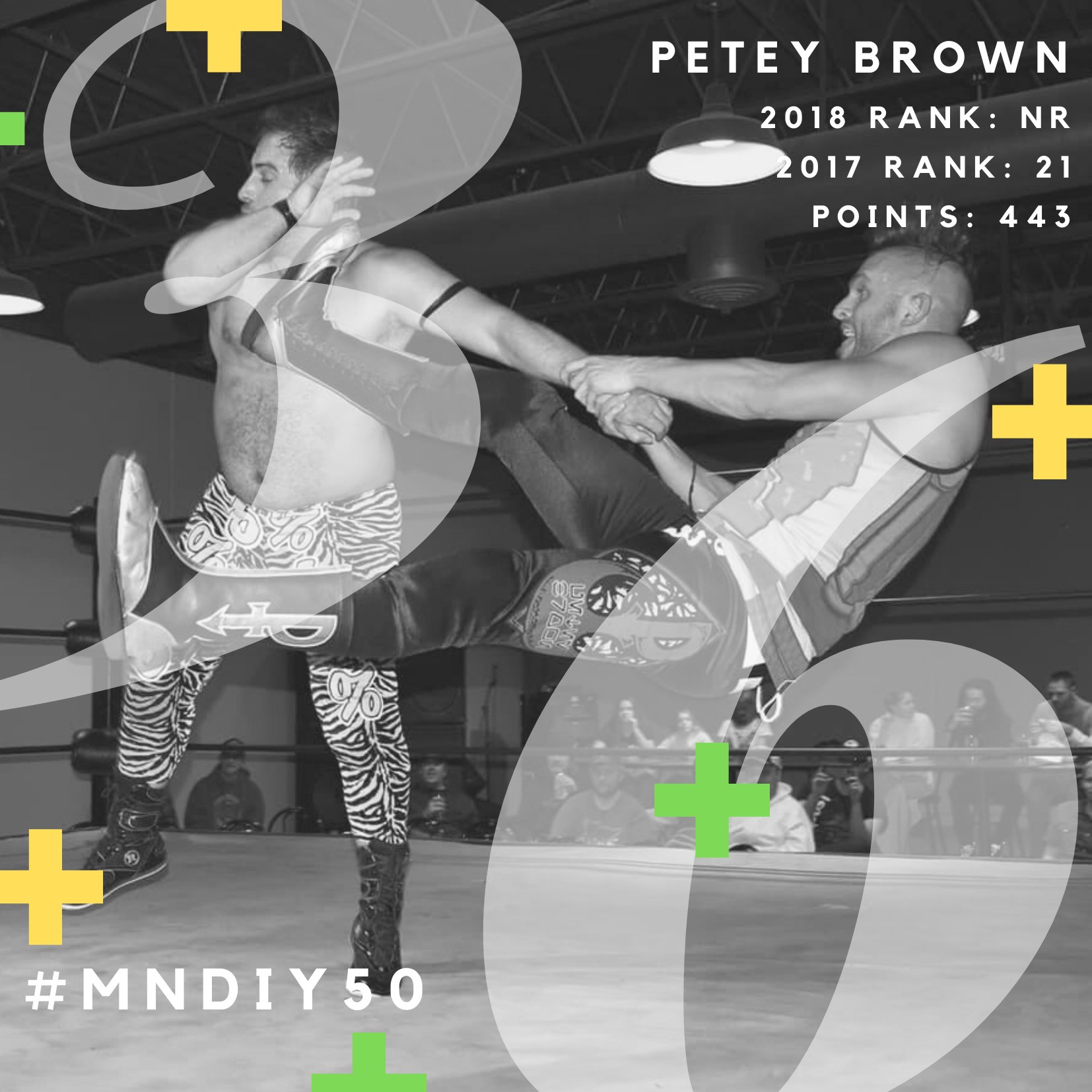 #36 – @DownTownPTBrown We maintain that an Uptown Peter Brown heel turn would be amazing, but you can't argue with the crowd reactions he gets. Tangling with @NotoriousSystem + #0Sympathy, this has been an uphill year but marked a return to the 50! | Photo: Sue Dahlen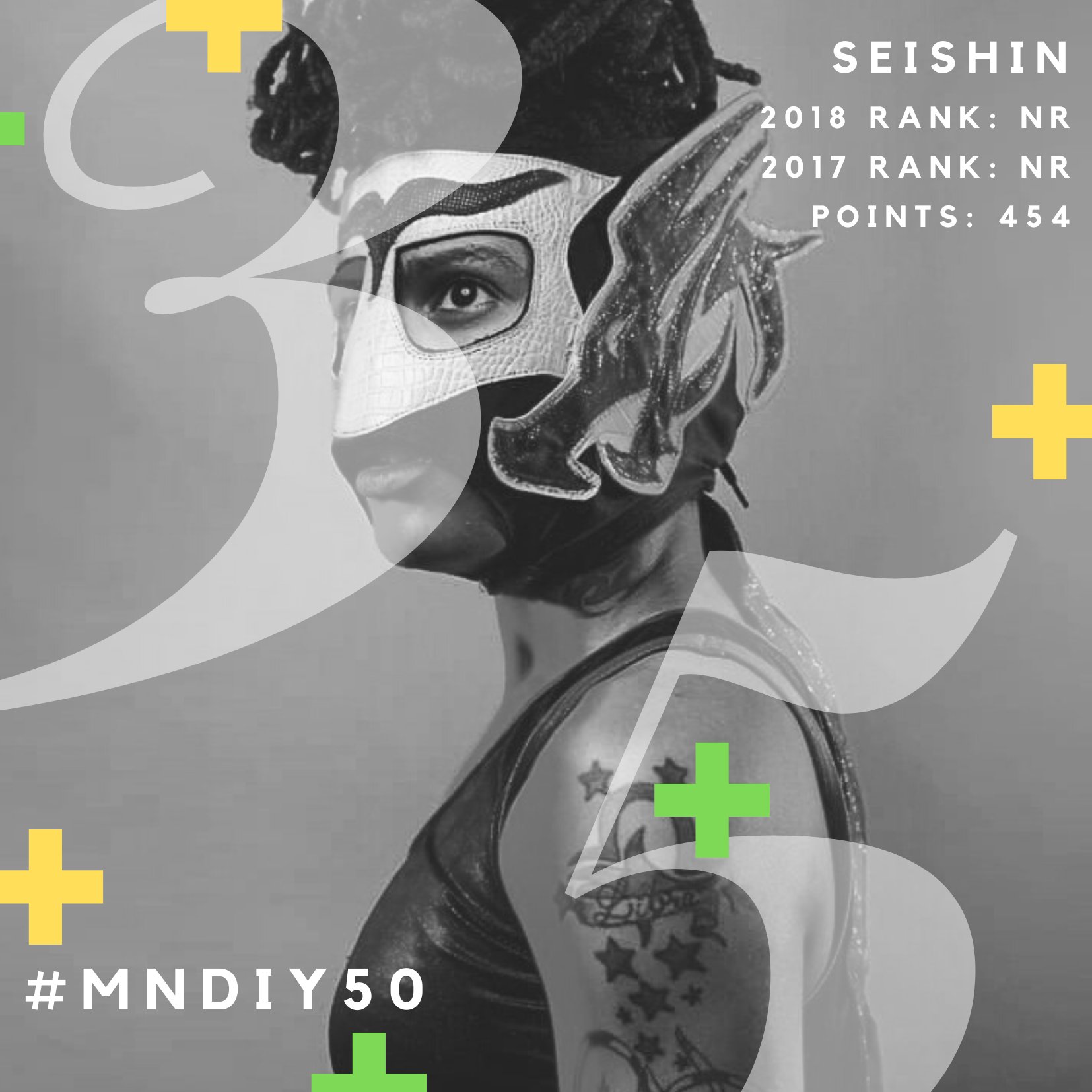 #35 – Seishin She may be known as The Little Blue Dragon but this karate black belt from St. Louis, MO packs a huge punch. Lighting up the ring in St. Paul on a regular basis she took on any and all challengers and triumphed mightily. | Photo: @3Countphoto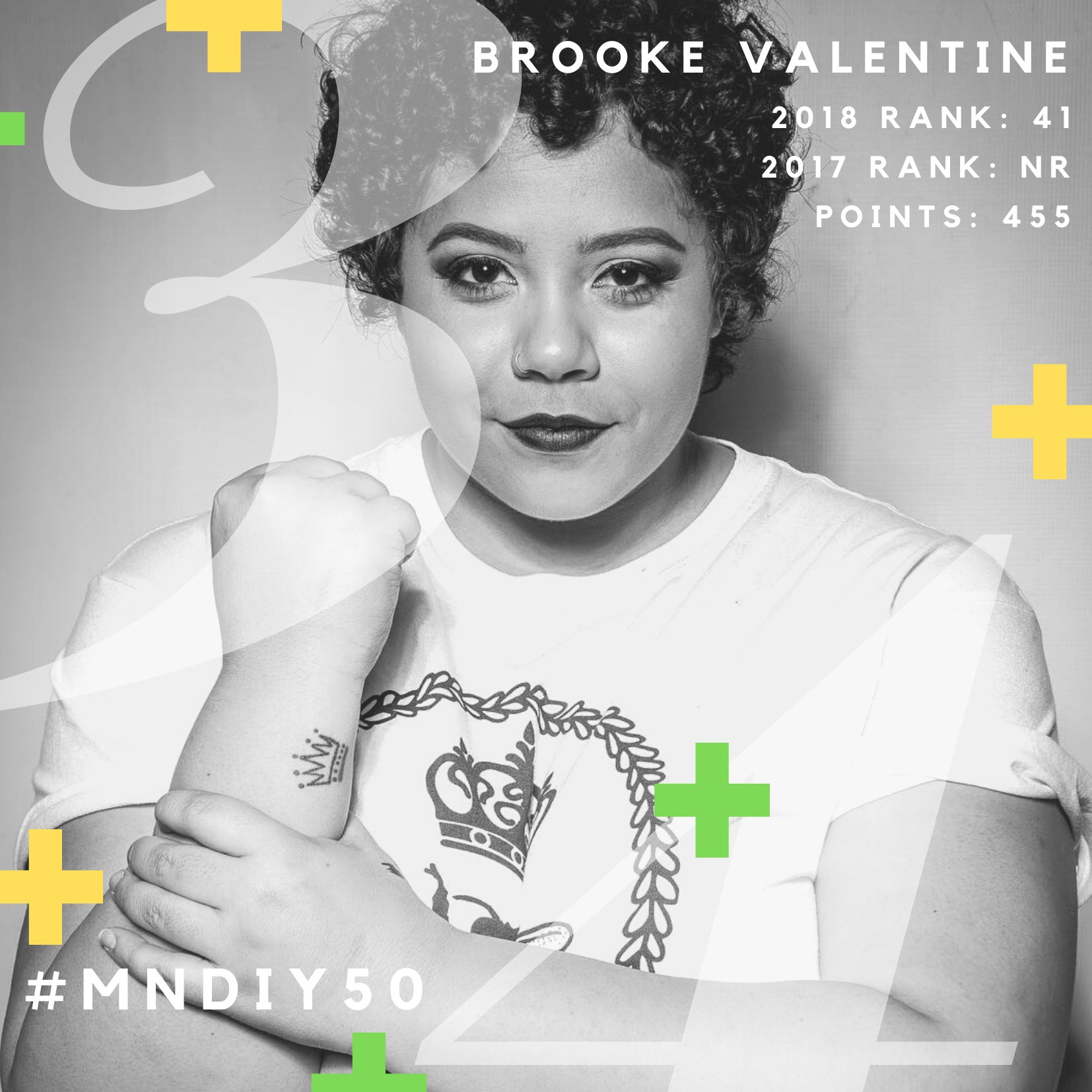 #34 – @QueenBeeBrookeV Nothing got in Brooke Valentine's way in 2019 except an injury. Highlighted by tagging with @REALLiSAMARiE to take on @theKaranoia & @TheODBBAM at Fortunebaynia 2, even more should see what the buzz is about in 2020. | Photo: @photosbymanning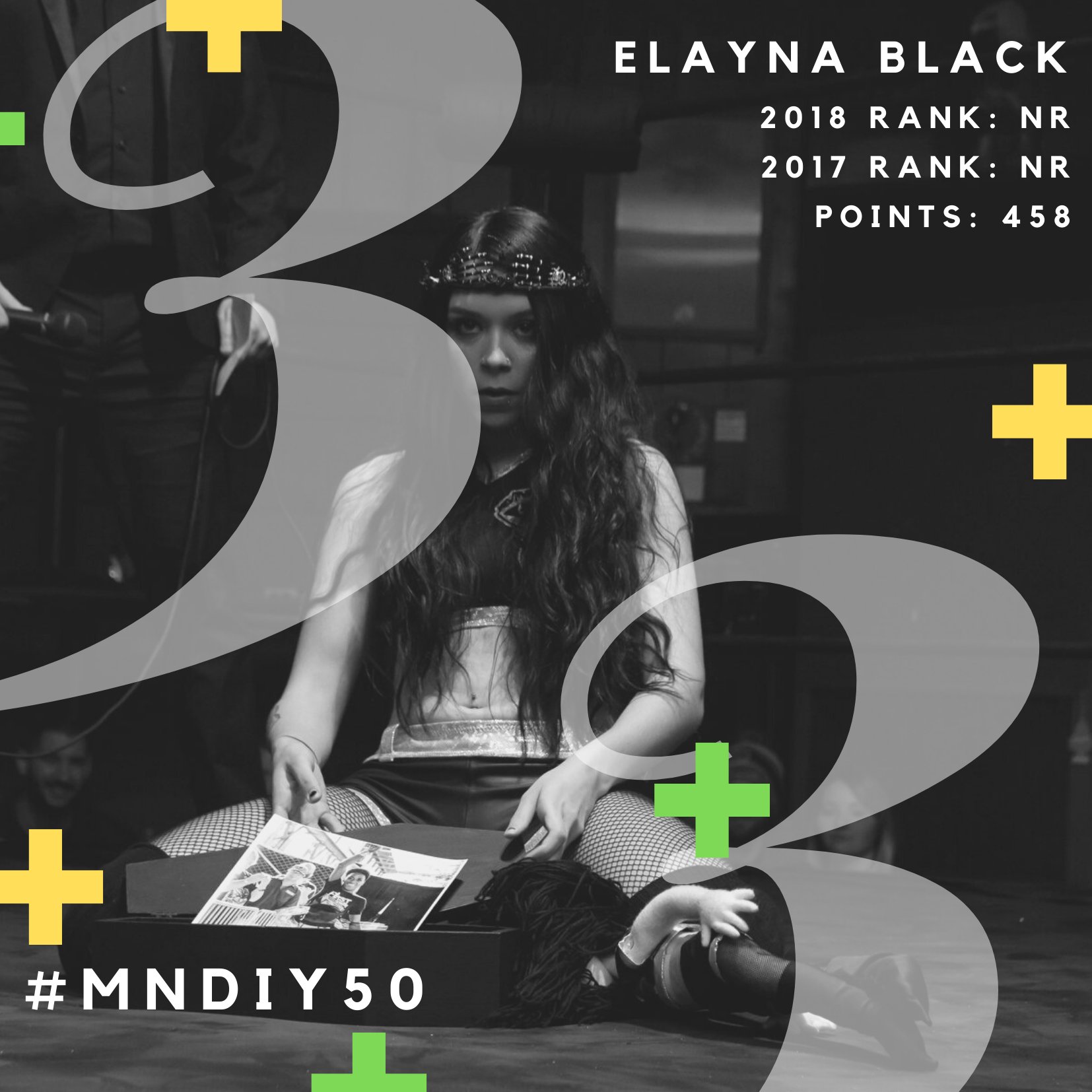 #33 – @ElaynaBlack Another key in a resurgence of women competitors in MN was the Windy City's Sorceress of Sin. She and @TheDevonMonroe showcased at the final Showtime show why they are two of the hottest rising stars in the Midwest. | Photo: @KnockedOutFilms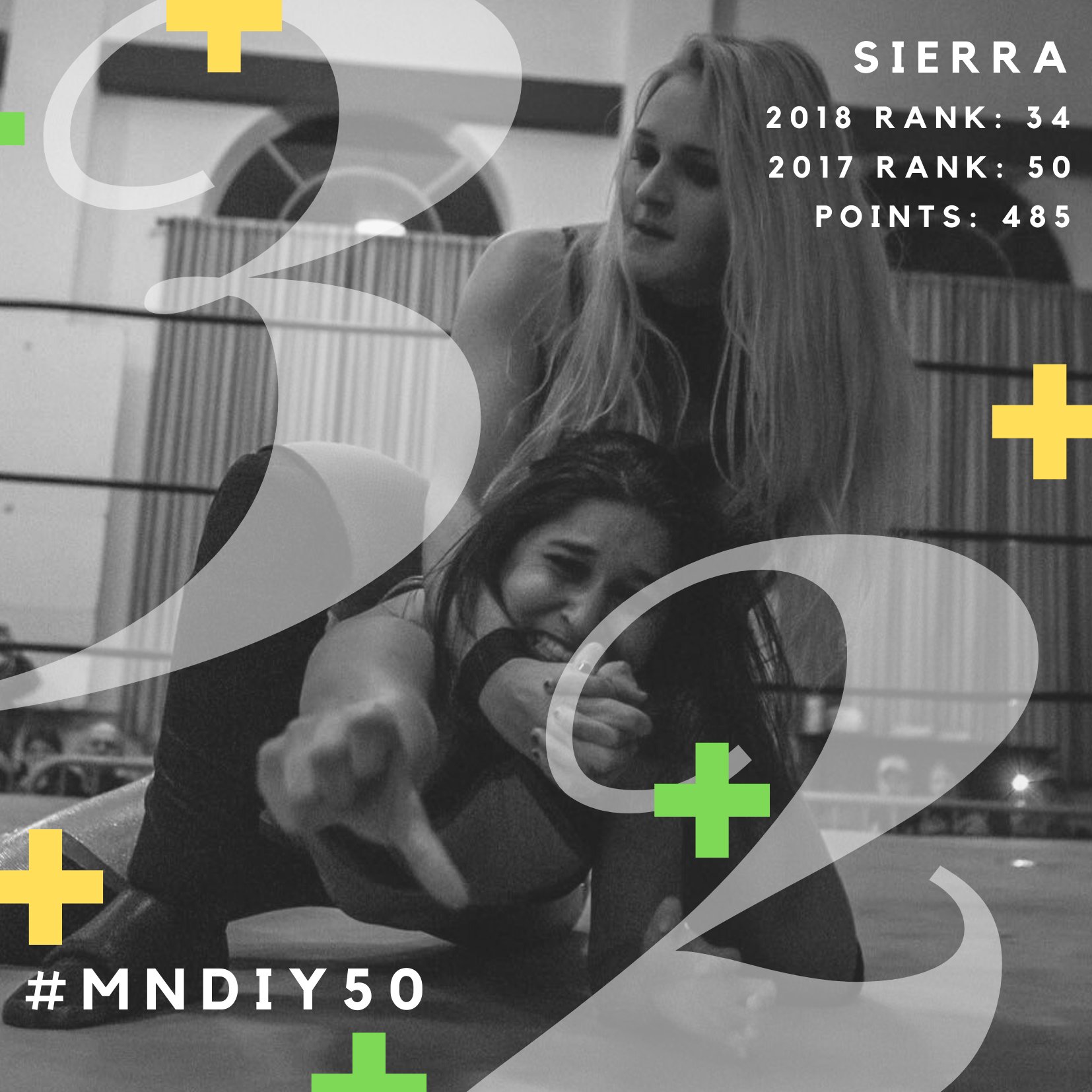 #32 – @REALSierra_ After a hot start, Sierra wisely took a step back from the squared circle, but that didn't diminish her impact. As part of #PrettyPatties with @VanessaAzure@TheYoungGunRJ she carved a path and we hope for a return in 2020. | Photo: @photosbymanning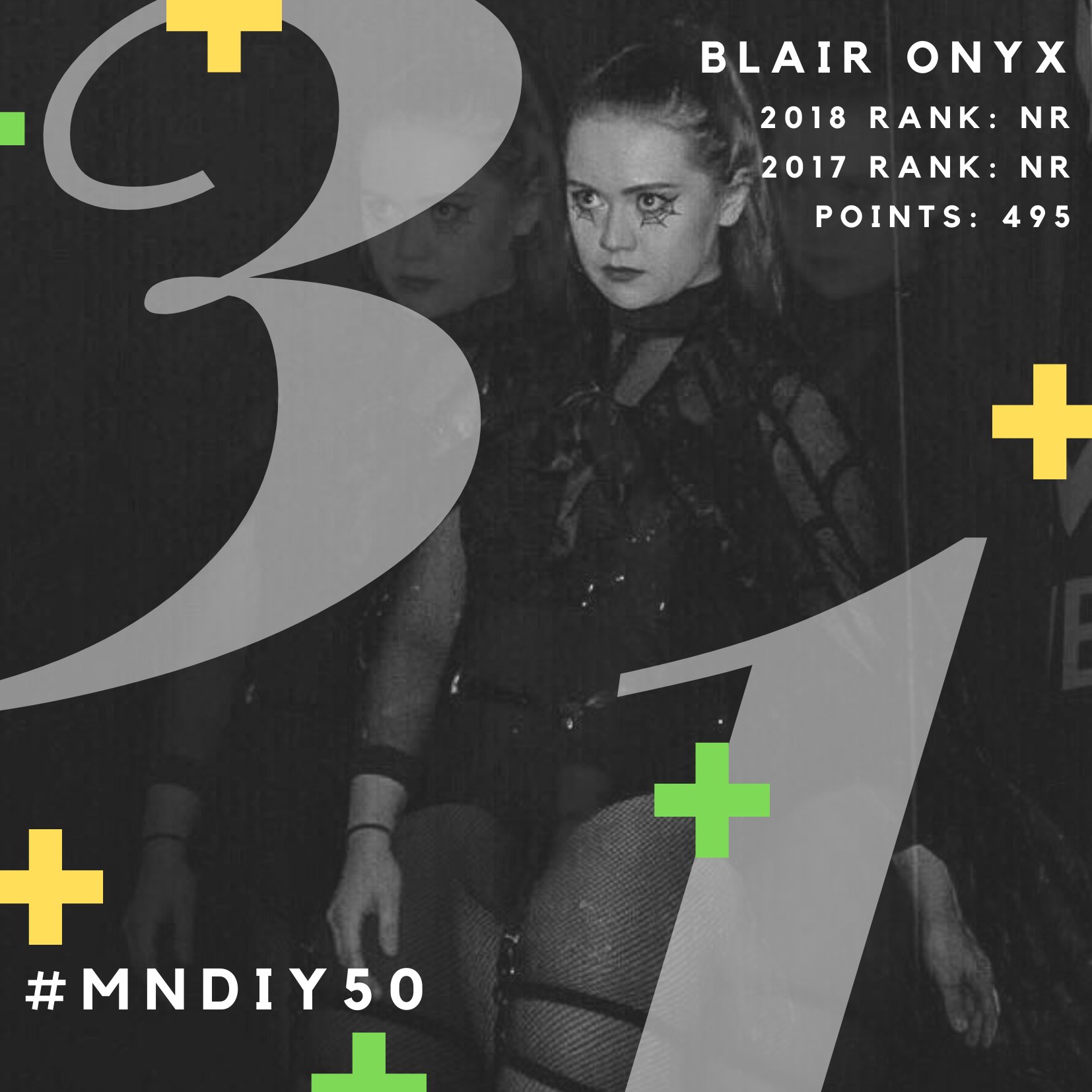 #31 – @blairxyno Edging out the rest of the women who don't call MN their home, Blair Onyx was nothing short of fantastic in 2019. Where this @BlackandBrave graduate went, crowds followed and grew. We look forward to where they follow her next. | Photo: @effie_stop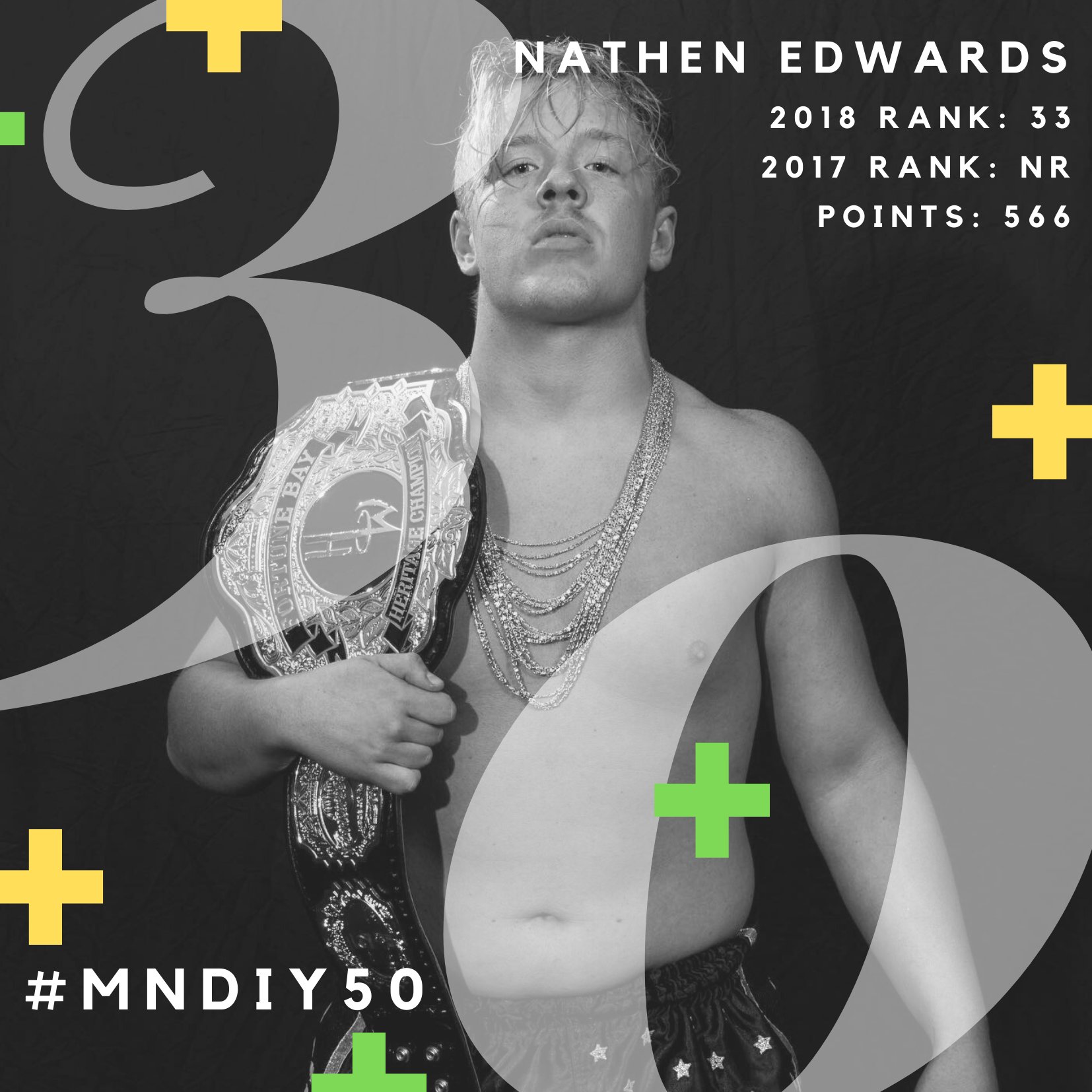 #30 – @NathenEdwards19 And on Day Two of the Countdown, God said, "Lil N8 is Your Mom's Favorite Rapper", and it was good. Captured his first big MN gold to add to the million dollar drip he was already sporting. Peep his Soundcloud, fools. | Photo: @KnockedOutFilms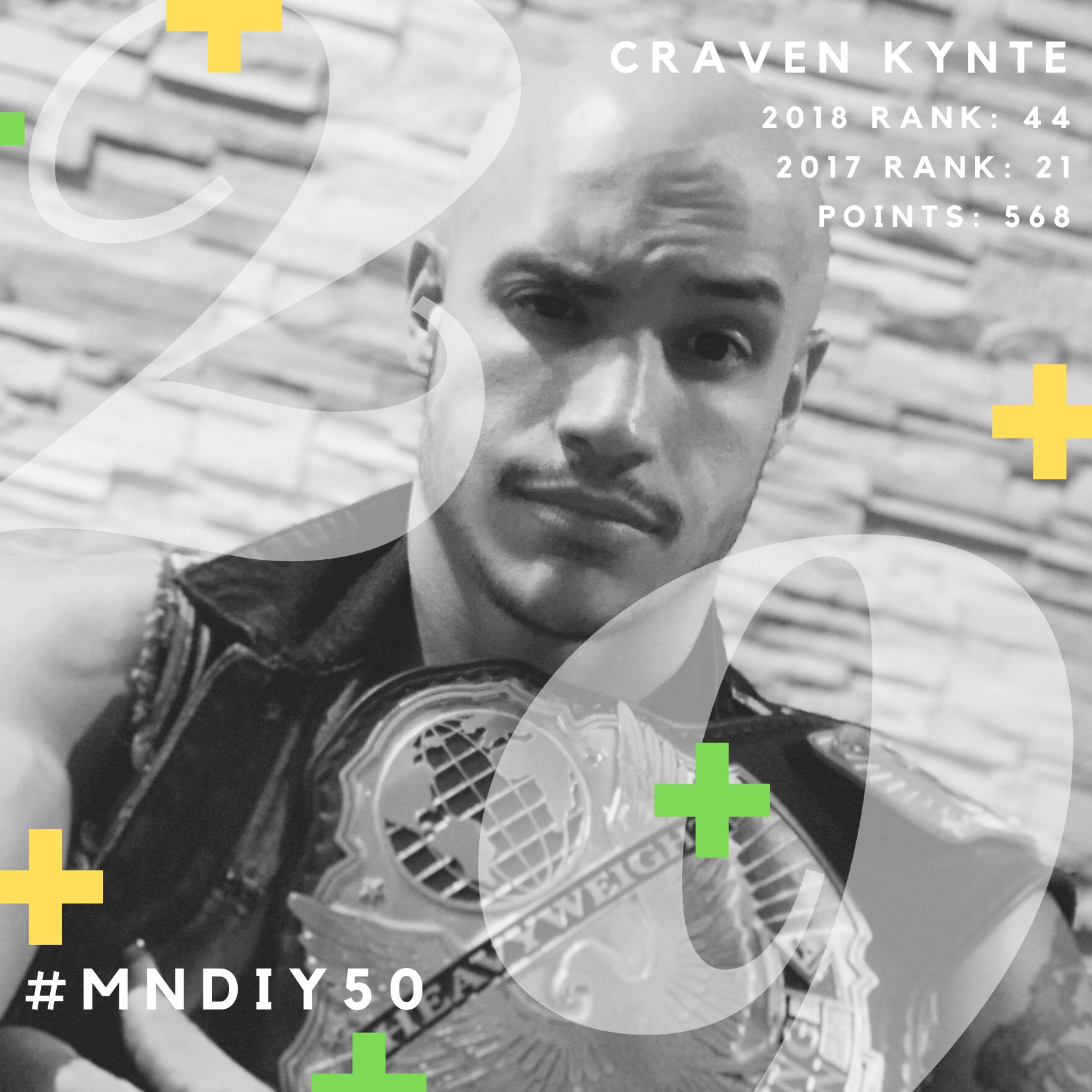 #29 – @CravenKnyte It's been a long road back to gold for Knyte, but this year saw him capture the Northern States Title with the help of the Golden Idol and saw him continuing to premier and be featured at more promotions. | Photo: @CravenKnyte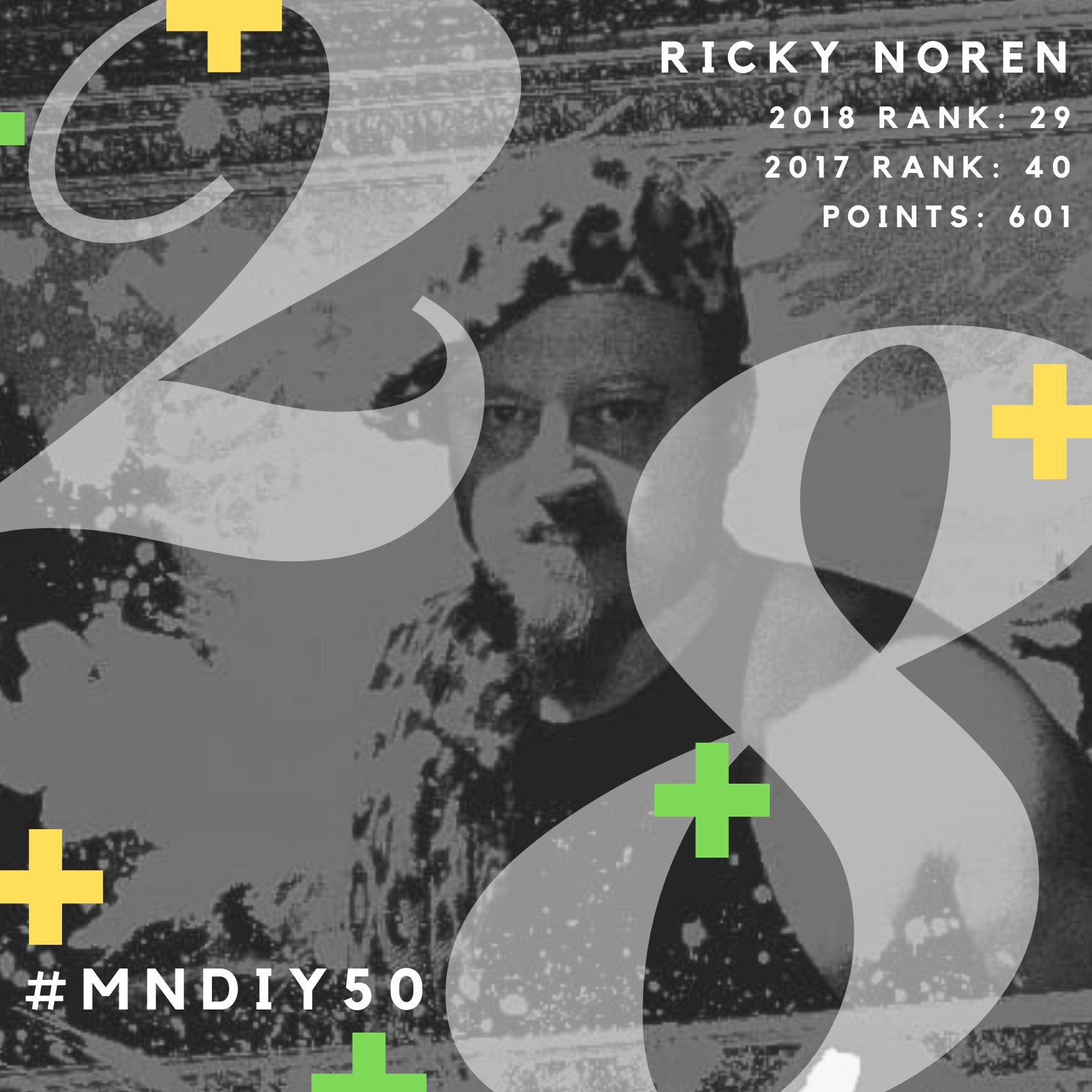 #28 – @RickyNoren Tag Team Champion with @BigCatBillWill. Deathmatch Wunderkind. Co-Creator of LPWS! The Renaissance suffered regularly for his art in 2019. In 2020, it's your turn. #GalleryReadyRevolution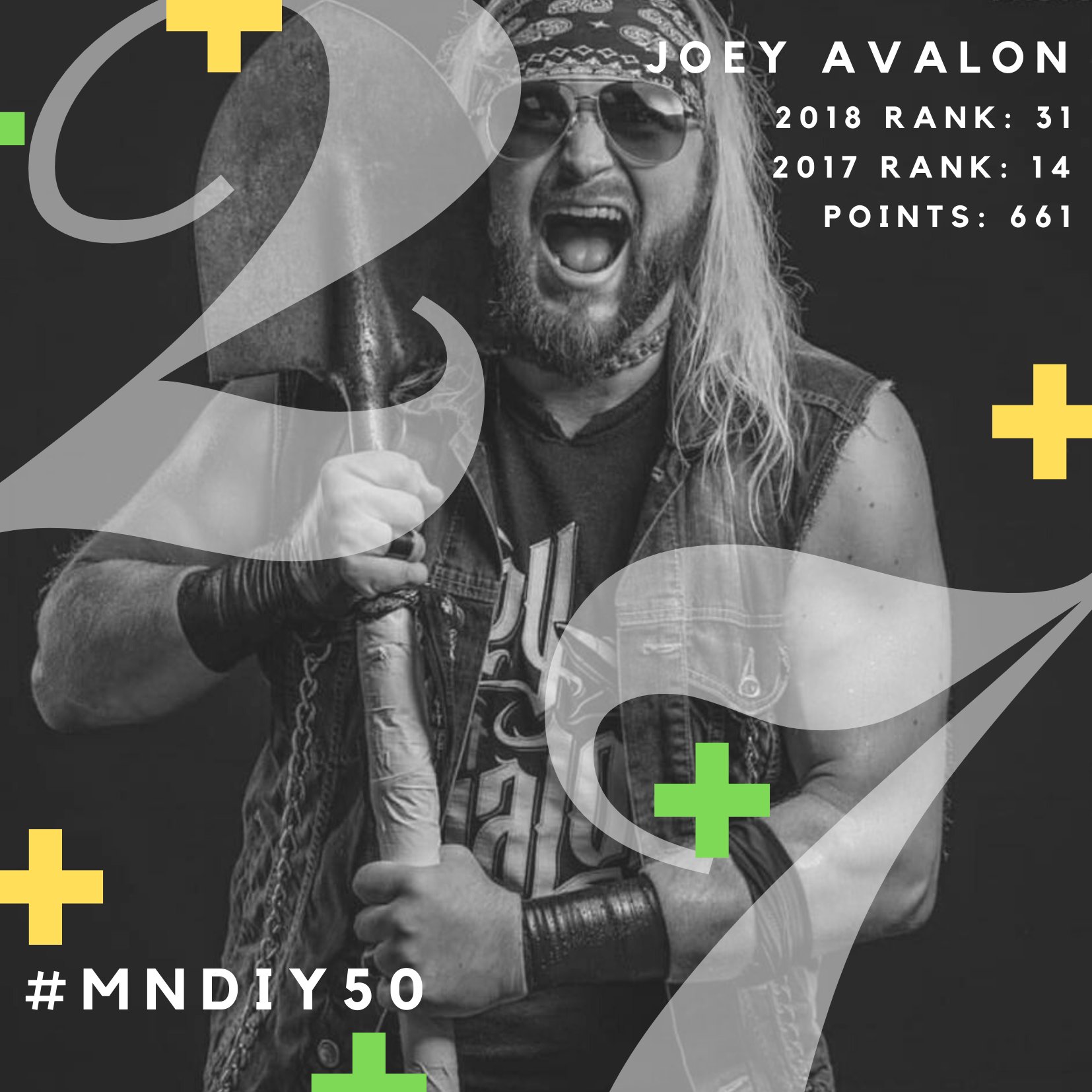 #27 – @JoeyJetAvalon He may have been without his Deechier half for parts of this year, but Jet is never alone when he has his trusty shovel with him. Avalon buried folks across the state this year and is one of the best big men in the Midwest. | Photo: @3Countphoto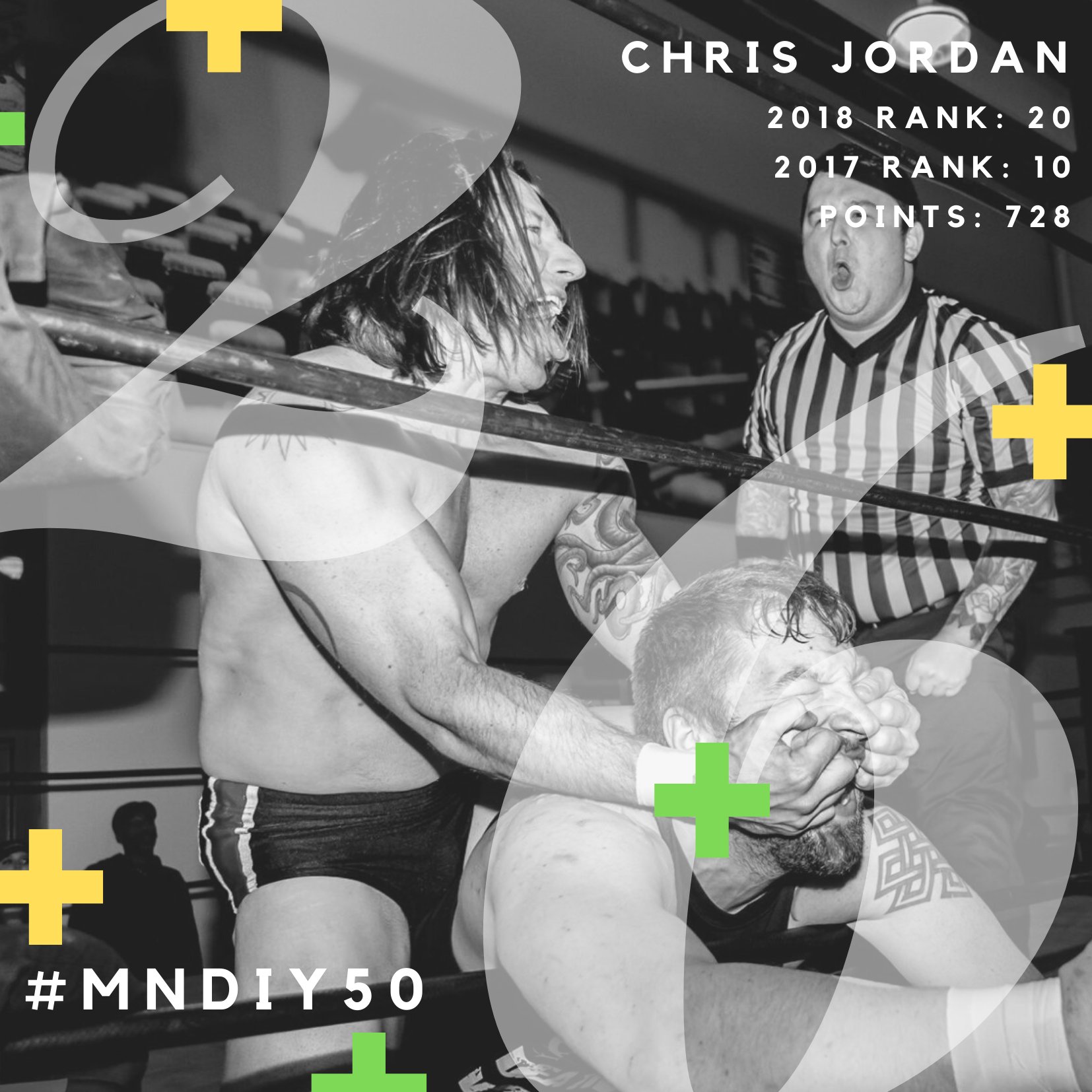 #26 – @ChrisInRealD Despite branching out of his home at MIW this year, the veteran dropped a few spots. Make no mistake, Jordan still has one of the best minds on the scene and can be dropped in any role, anywhere, and certainly in the Main Event. | Photo: @effie_stop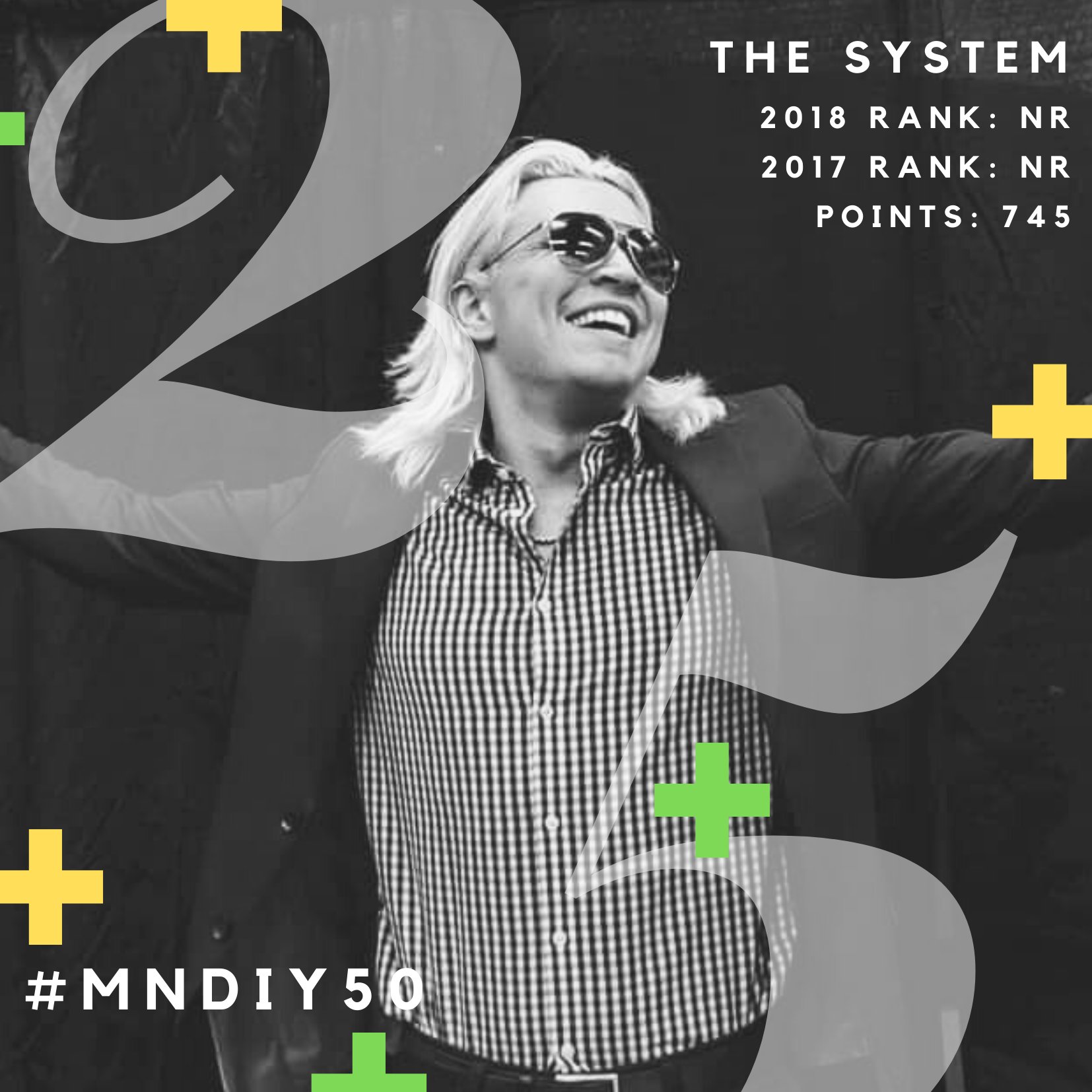 #25 – @NotoriousSystem GM. Rug of Truth soothsayer. #0Sympathy organizer. Prospect Cup Tournament participant. System did a lot to convince the scene to buy in and that has him marking the half-way point in this year's 50. #TrustTheSystem in 2020. | Photo: @effie_stop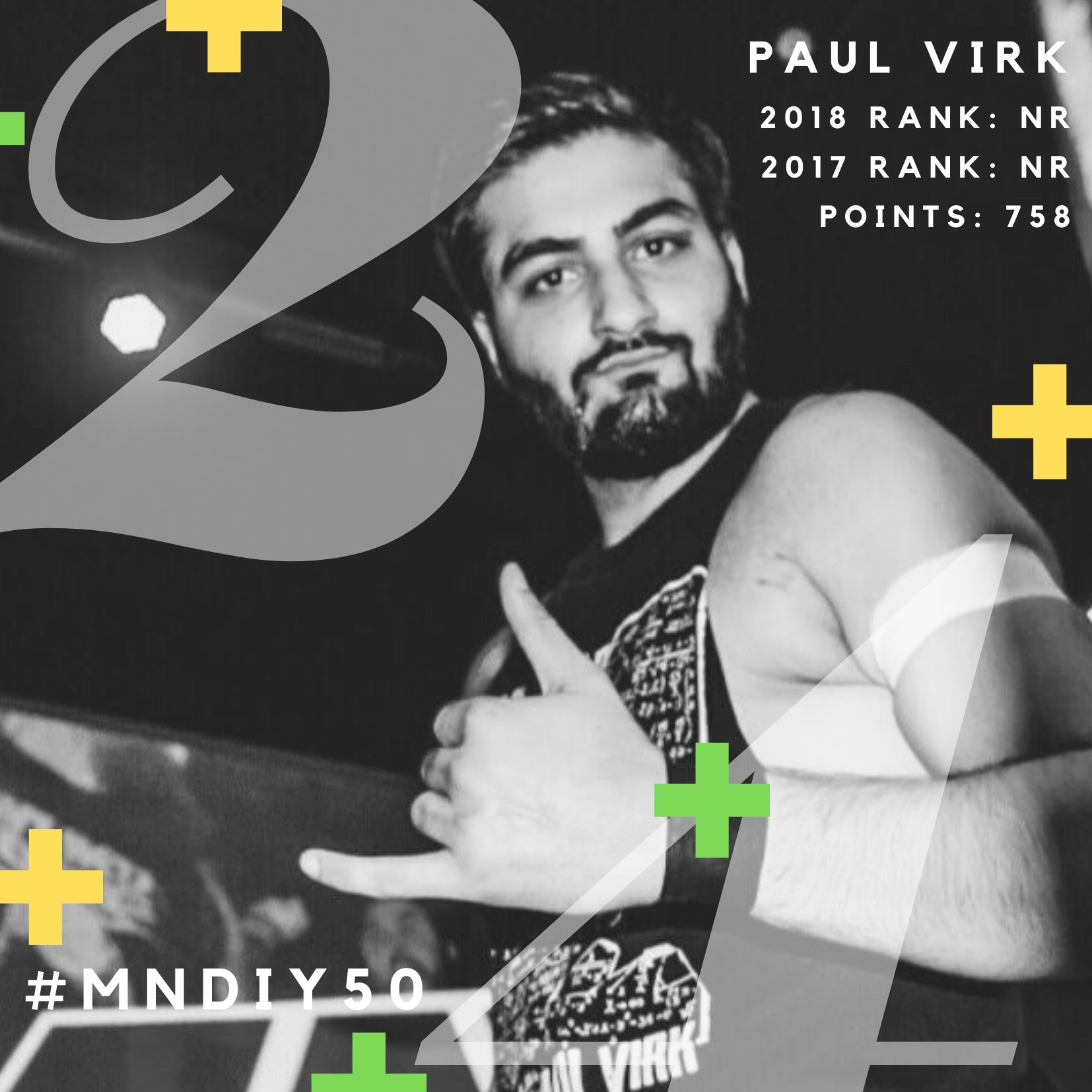 #24 – @The_PaulVirk Outlasting five of his fastest rising peers, Virk triumphed winning the months-long Prospect Cup and followed it up in the Fall with an Innovation Championship win as well. Turns out he's both The Problem and the solution. | Photo: @iDisorderly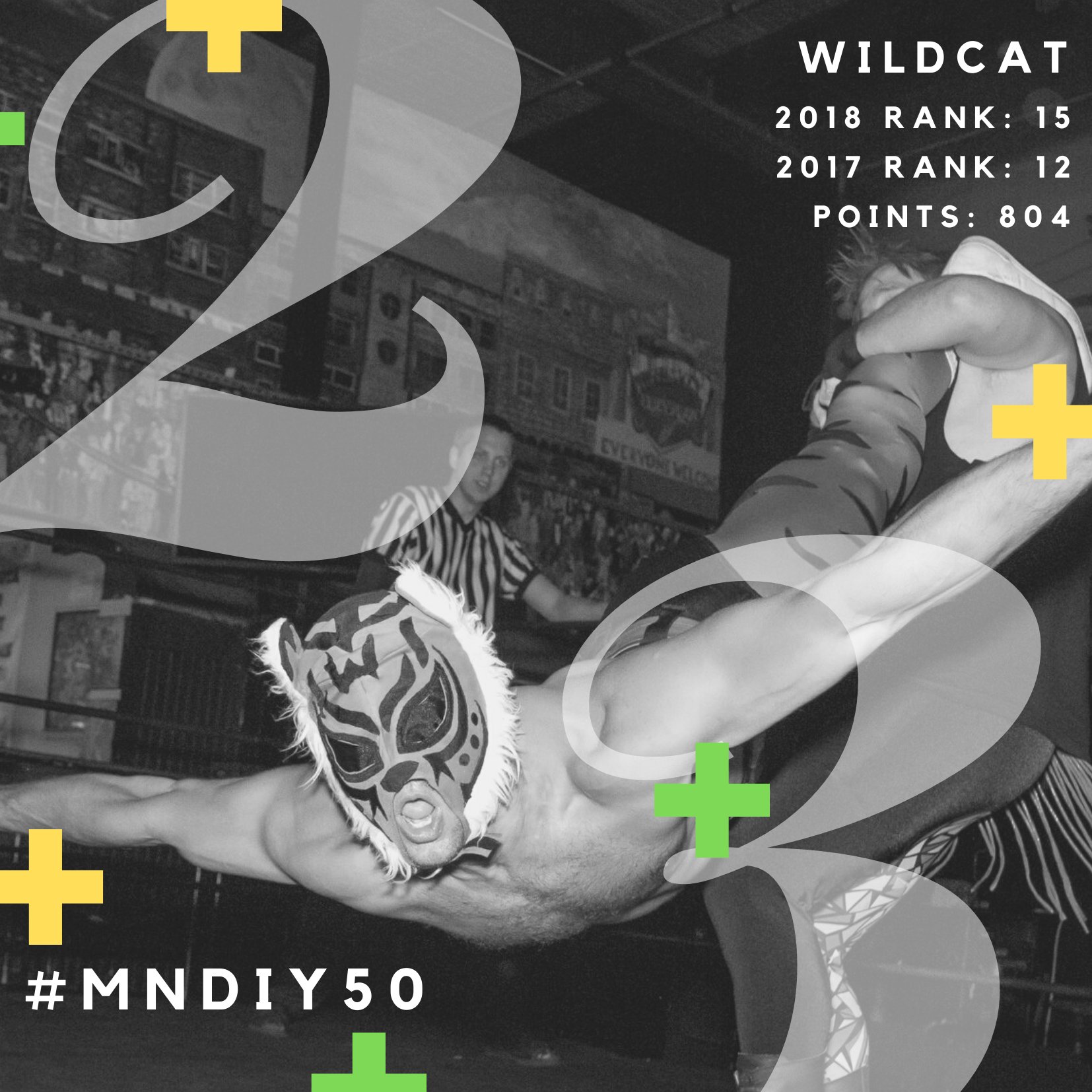 #23 – @TheWildestCat MEOW. MEOW. MEOW. MEOW. MEOW. MEOW. MEOW. MEOW. MEOW. MEOW. MEOW. MEOW. MEOW. MEOW. MEOW. MEOW. MEOW. MEOW. MEOW. MEOW. MEOW. MEOW. MEOW. MEOW. MEOW. MEOW. MEOW. MEOW. | Photo: @KnockedOutFilms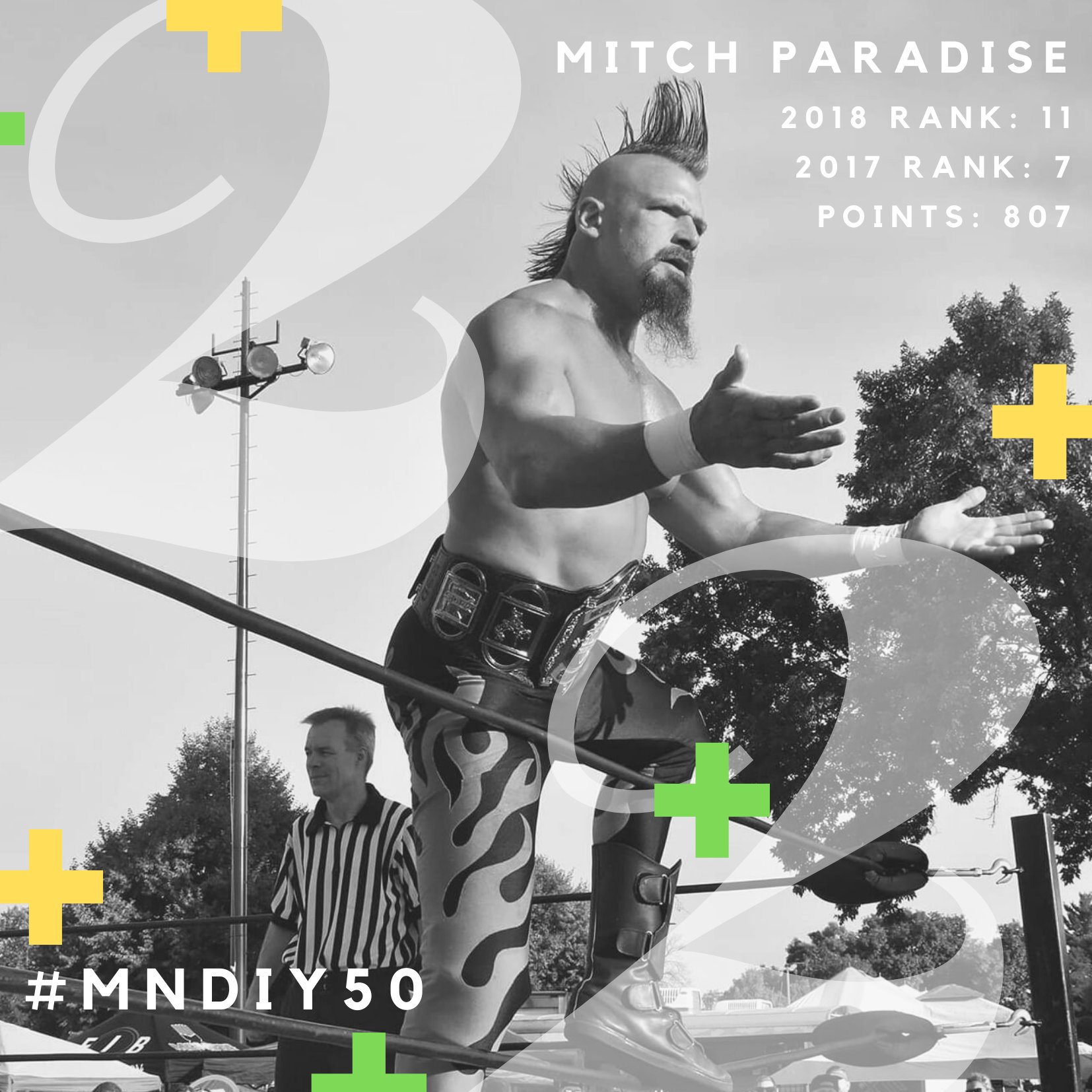 #22 – Mitch Paradise A top big man on the Minnesota Scene for over 20 years, Paradise is universally loved or reviled depending when and where you see him. He's one of the few true hosses remaining and if you're in the ring with him, you'll know why. | Photo: Sue Dahlen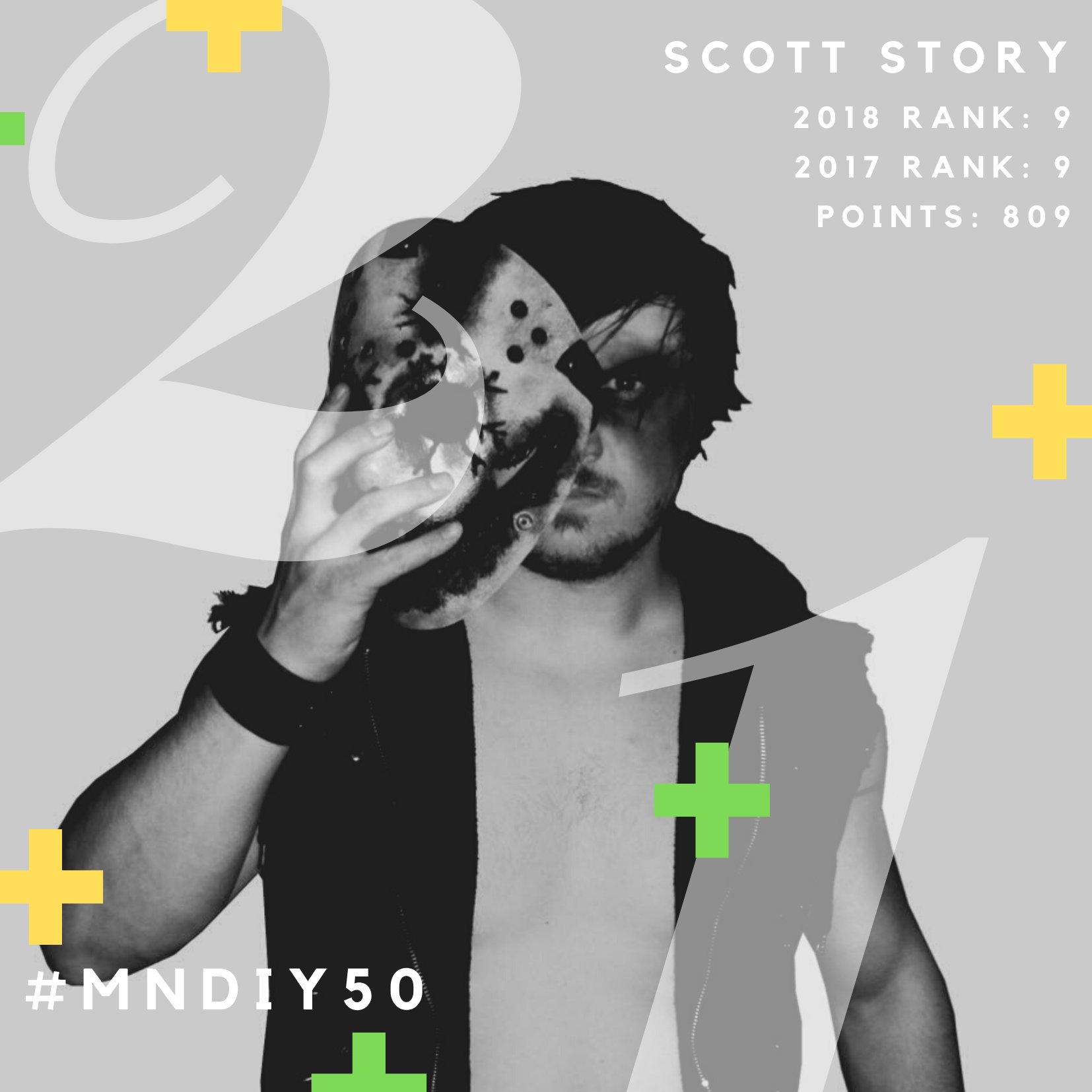 #21 – @thescottstory Whether it was as The Slasher or The Neverending Nightmare, Scott Story, again, was everywhere in 2019. While he lost the roots in some promotions, he was set firmly in others winning gold and remaining a versatile top hand. | Photo: @davewheeler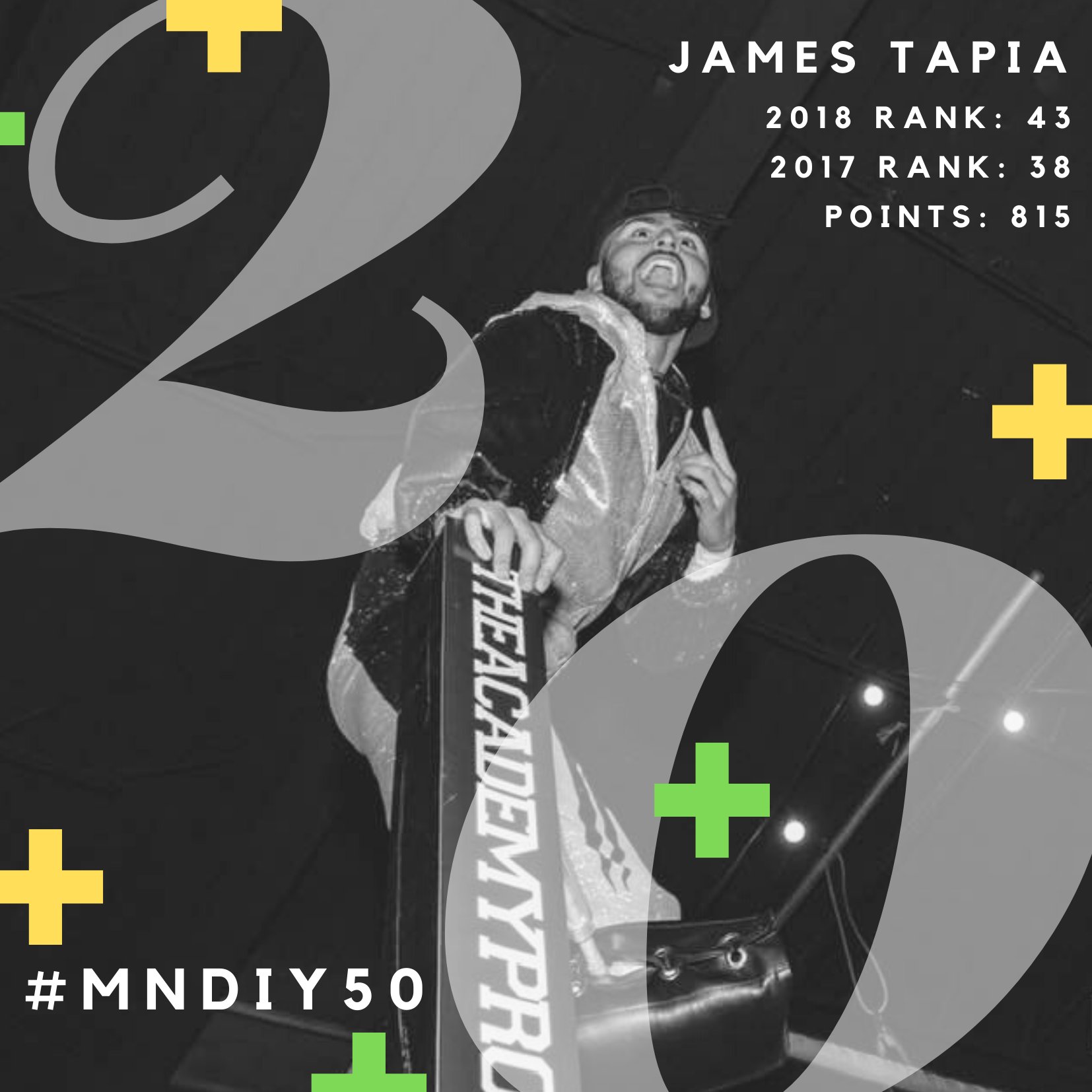 #20 – @OfficialTapia Who's mans made the biggest jump from 2018 to 2019? James Tapia. A full and healthy year full of travel, a spot on 205 Live, and top notch work has Tapia feeling that #LuchaLife as we kick off the Top 20. | Photo: @iDisorderly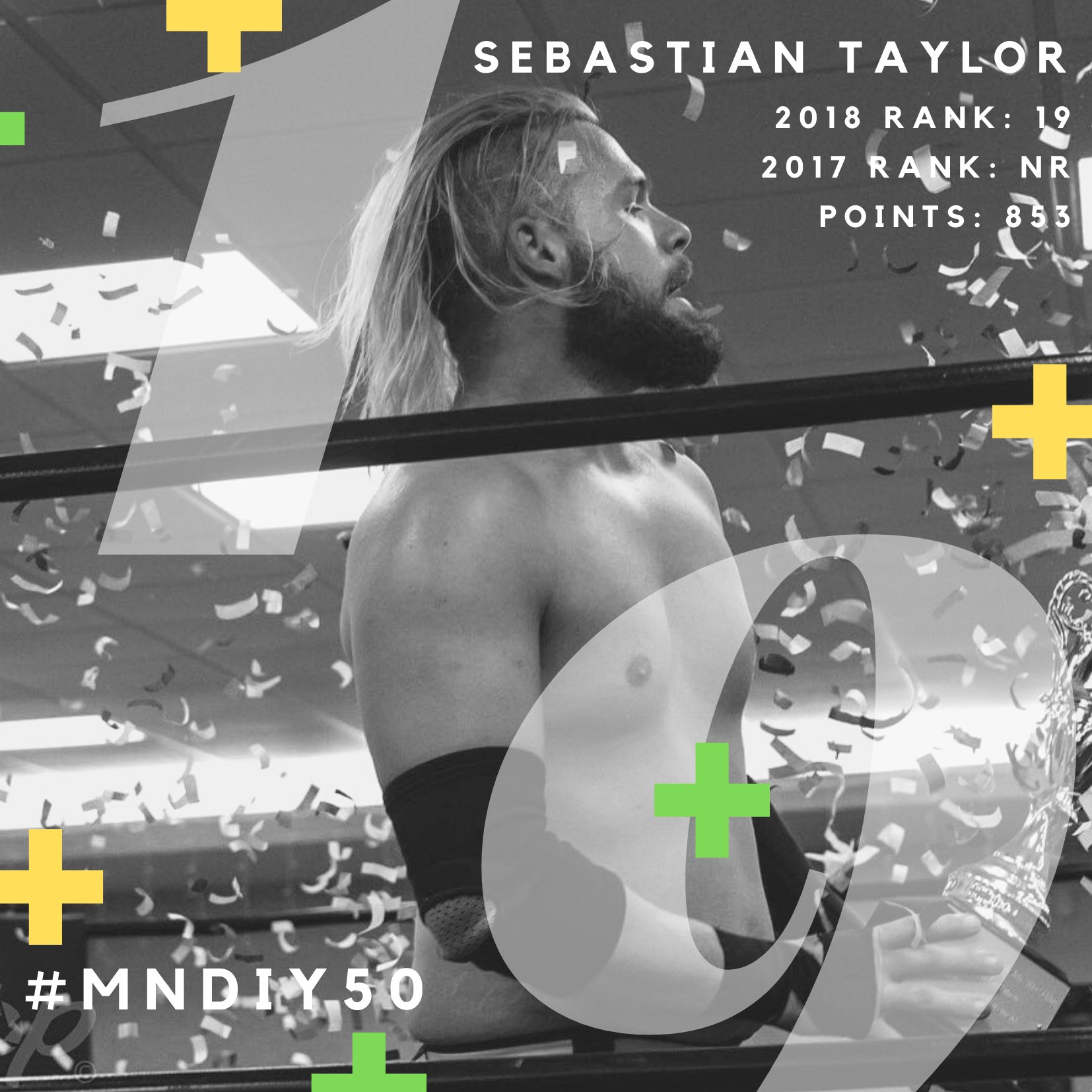 #19 – @iam_The_Scene Settle For Nothing member. Incredible feud with @TheYoungGunRJ across multiple promotions. Tag Team Champion. Lyndon Cartman Memorial Tournament Champion. Showtime Heavyweight Champion. Scene recognize Scene. #FIGHT | Photo: @effie_stop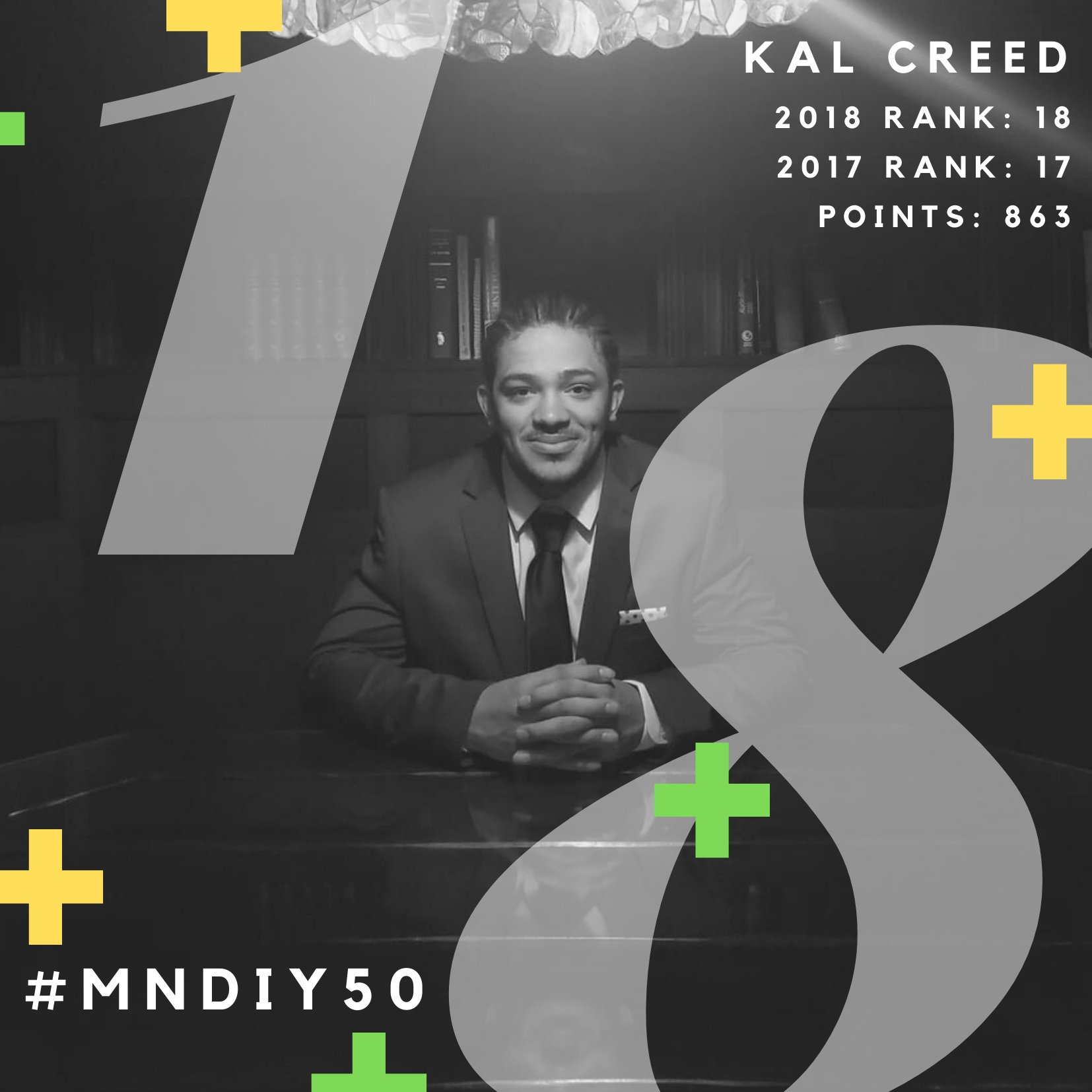 #18 – @thekalcreed Here's the thing about understated wrestlers: Sometimes the Klark Cent fools people into missing what makes the (Suplexing) Superman so good. Kal Creed is a top hand that will make the top of any card shine. Remove the glasses and watch him fly.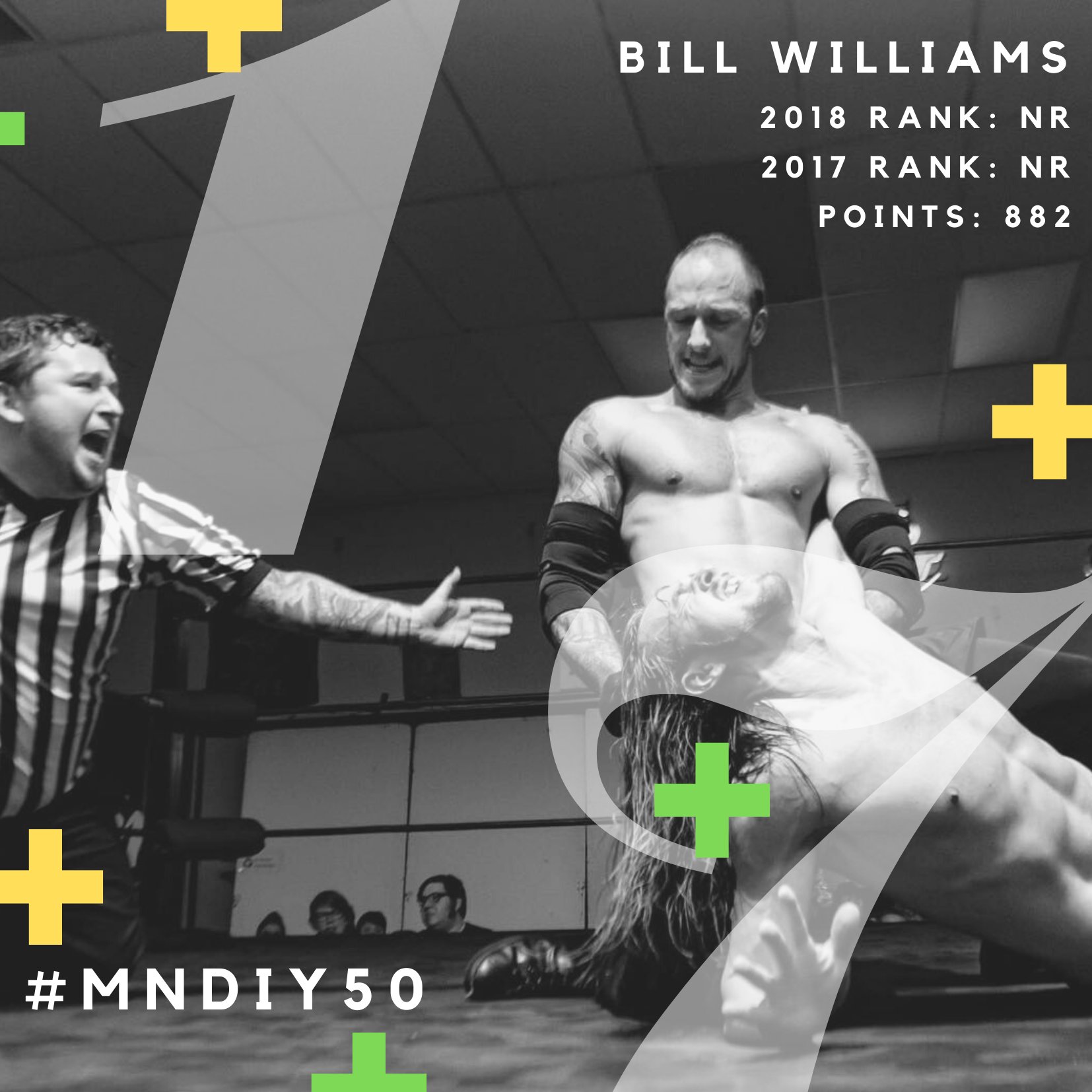 #17 – @BigCatBillWill Part of the new breed of big men, Williams has took a revolutionary blend of Muay Thai, political discourse, and playful irreverence and converted it into gold in 2019. He and @RickyNoren are doing inspired, extraordinary work. | Photo: @effie_stop
#16 – @RealLevyCruise The International Man of Manual Transmission saw a lot of action in 2019 on both sides of the pond and shifted into the high gear with a showing on the E and a high finish in the MAW Prospect Cup. | Photo: @effie_stop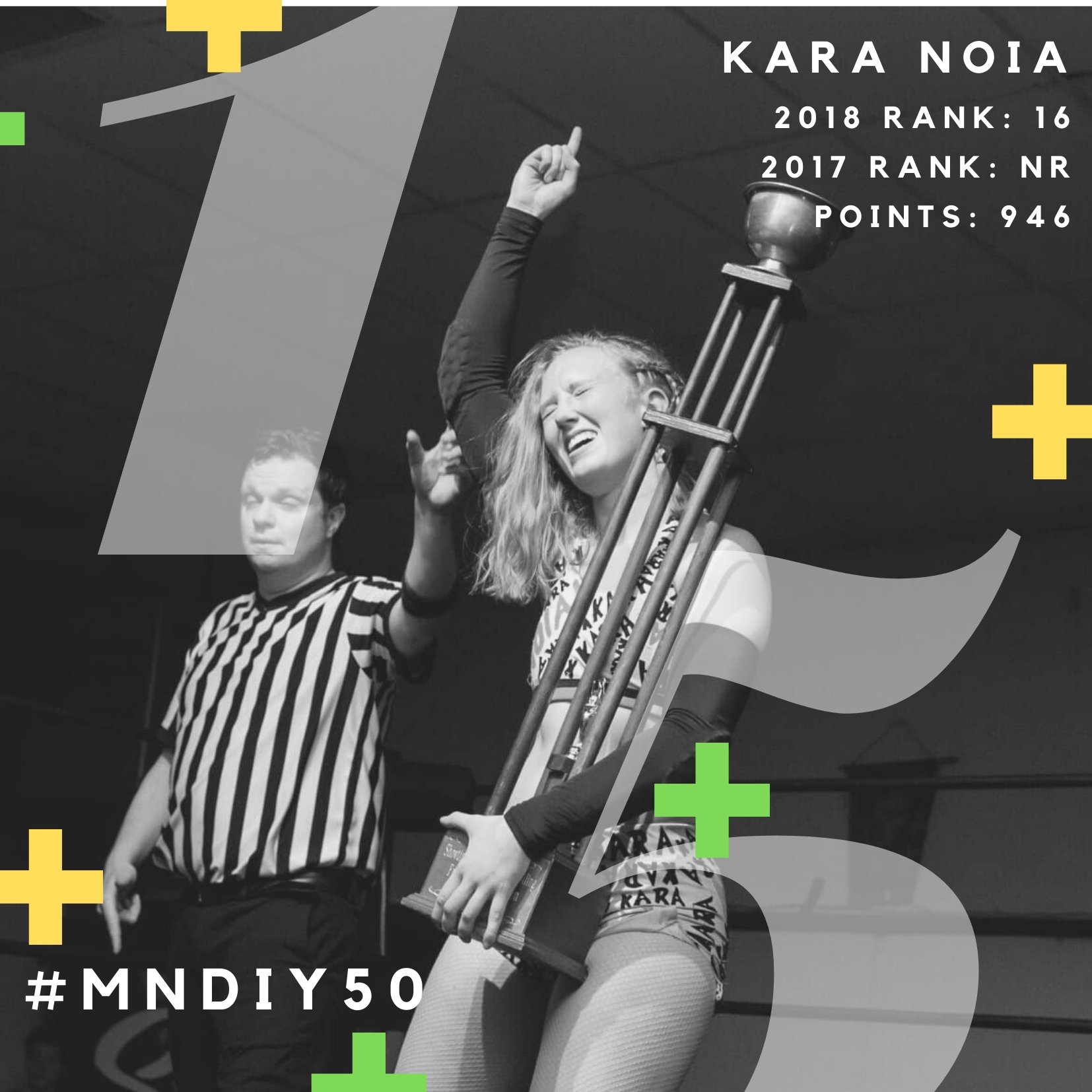 #15 – @theKaranoia Our top heroine had a hell of a year winning the Future Clash Championship, Tag Team belts w/ @iam_The_Scene, facing off in the ring with @REALLiSAMARiE @Phenom_Jazz @JordynneGrace @Shotziblack @LaynieLuck, and defending gold across the Midwest.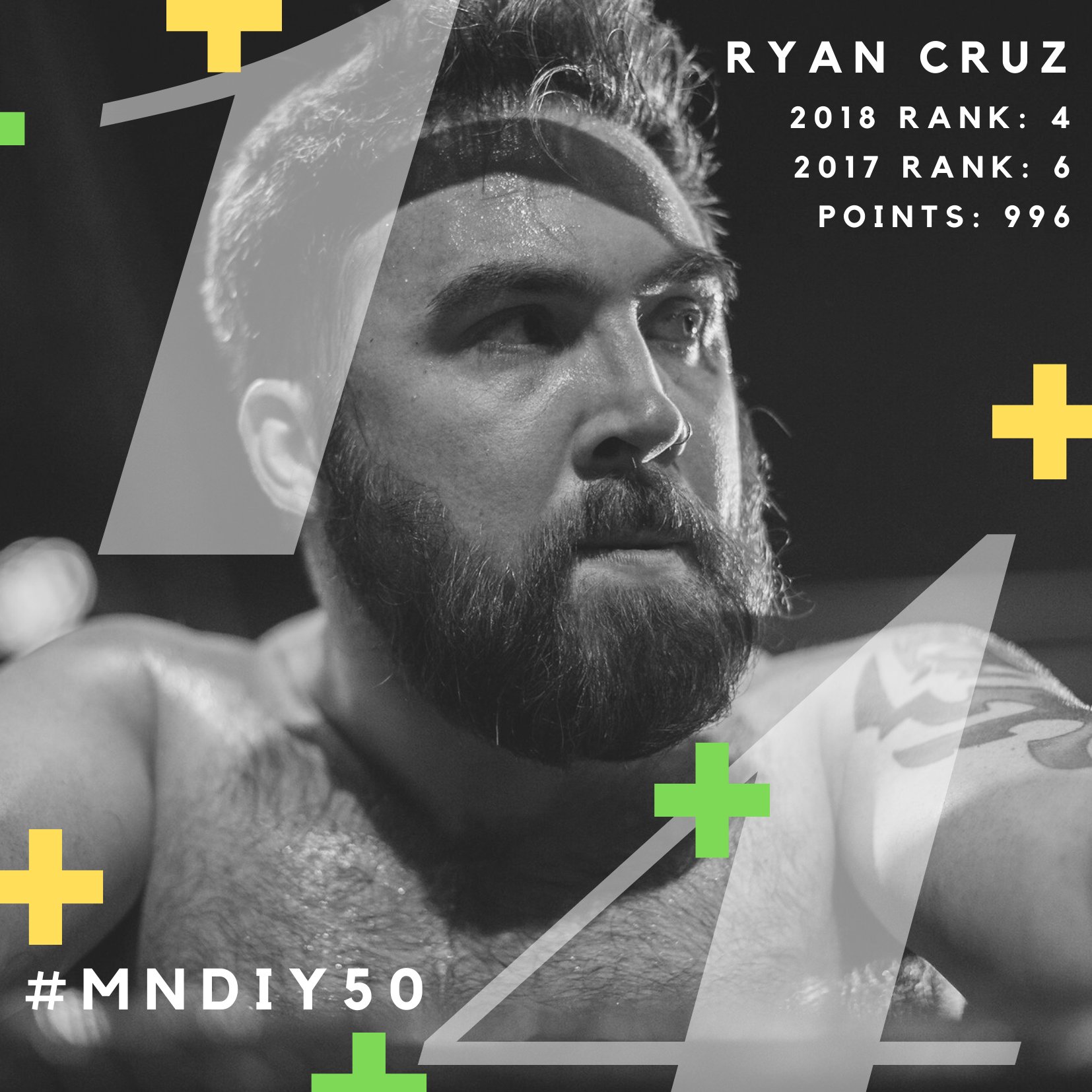 #14 – @cruzshakalaka In a year that saw a lot of fluctuation, the second half of the 2019 featured a renewed Cruz looking better than he has in years winning gold and charting a trajectory into '20 that will remind fans why he is a top tier talent. | Photo: @sarahdope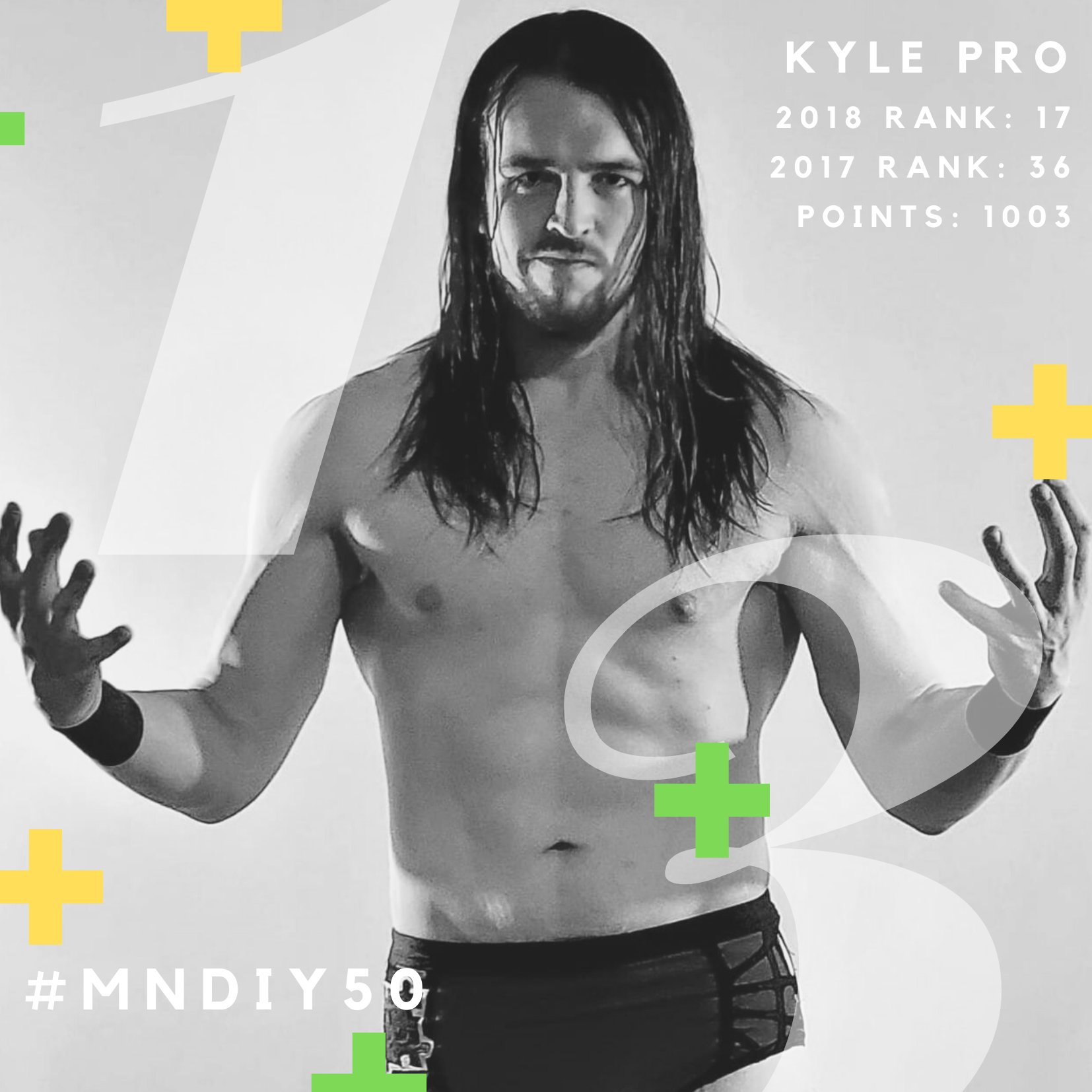 #13 – @KylePro4 Kyle has been a consistent climber since making his debut in 2017 and is one of the hardest workers on the scene. If you don't believe us, look at the abs and the resilience to chili powder. More towns and gold are on the horizon in 2020. Steak Bet.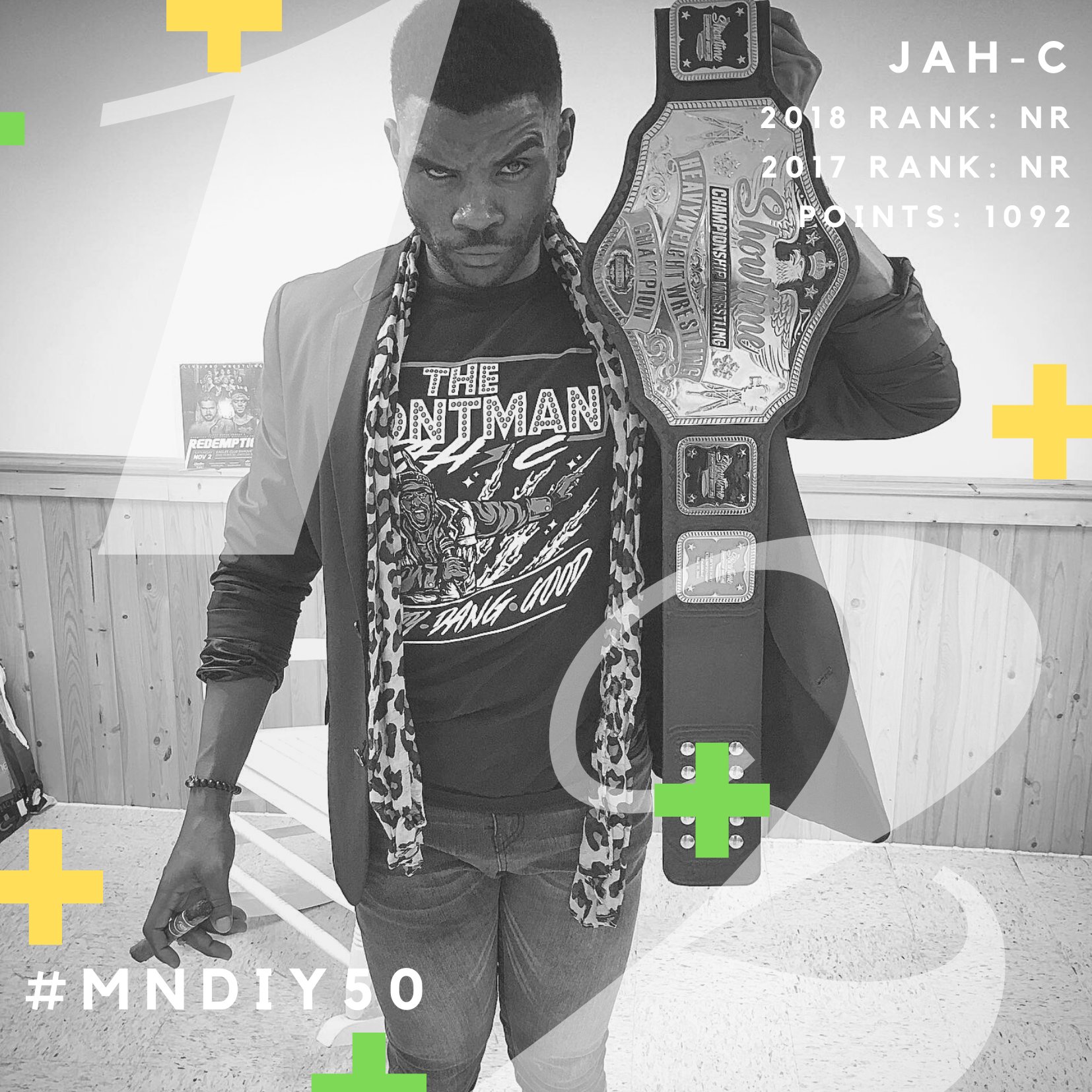 #12 – @FRONTMANJAH Very few talent have taken the MNDIY scene by storm with the panache of Jah-C. A huge program with Arik Cannon and a Heavyweight Championship run to close out 2019; he went from unknown to frontman in the time it takes to turn on the spotlight.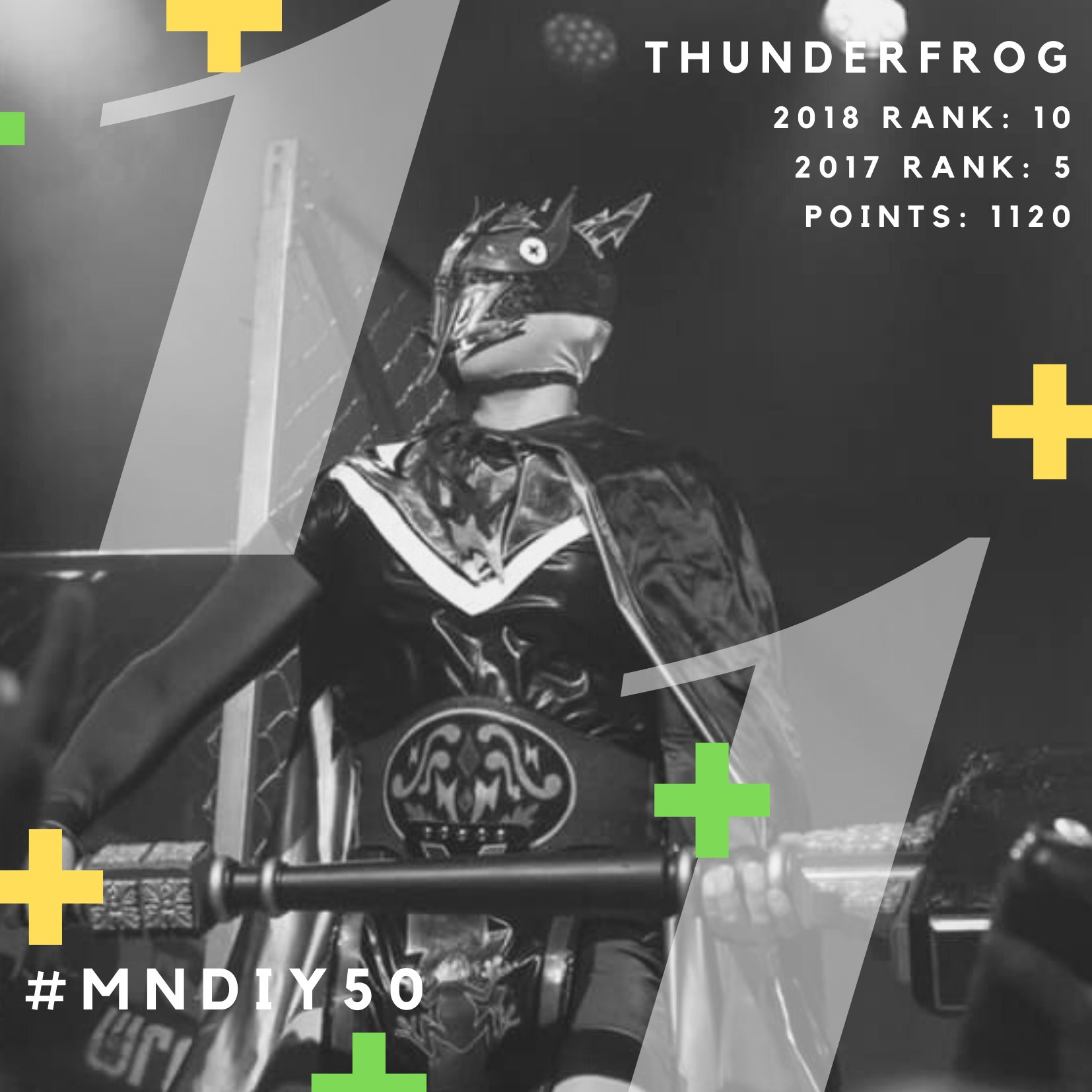 #11 – @Thunderfrogger We rarely look forward without looking back but with the loss of his hammer, we worry about our best froggy boi in 2020. Hopefully he can draw on his rabid ribbiters to hopalong a ROCKED UP 2019 into the New Year. WOWEE! | Photo: @KnockedOutFilms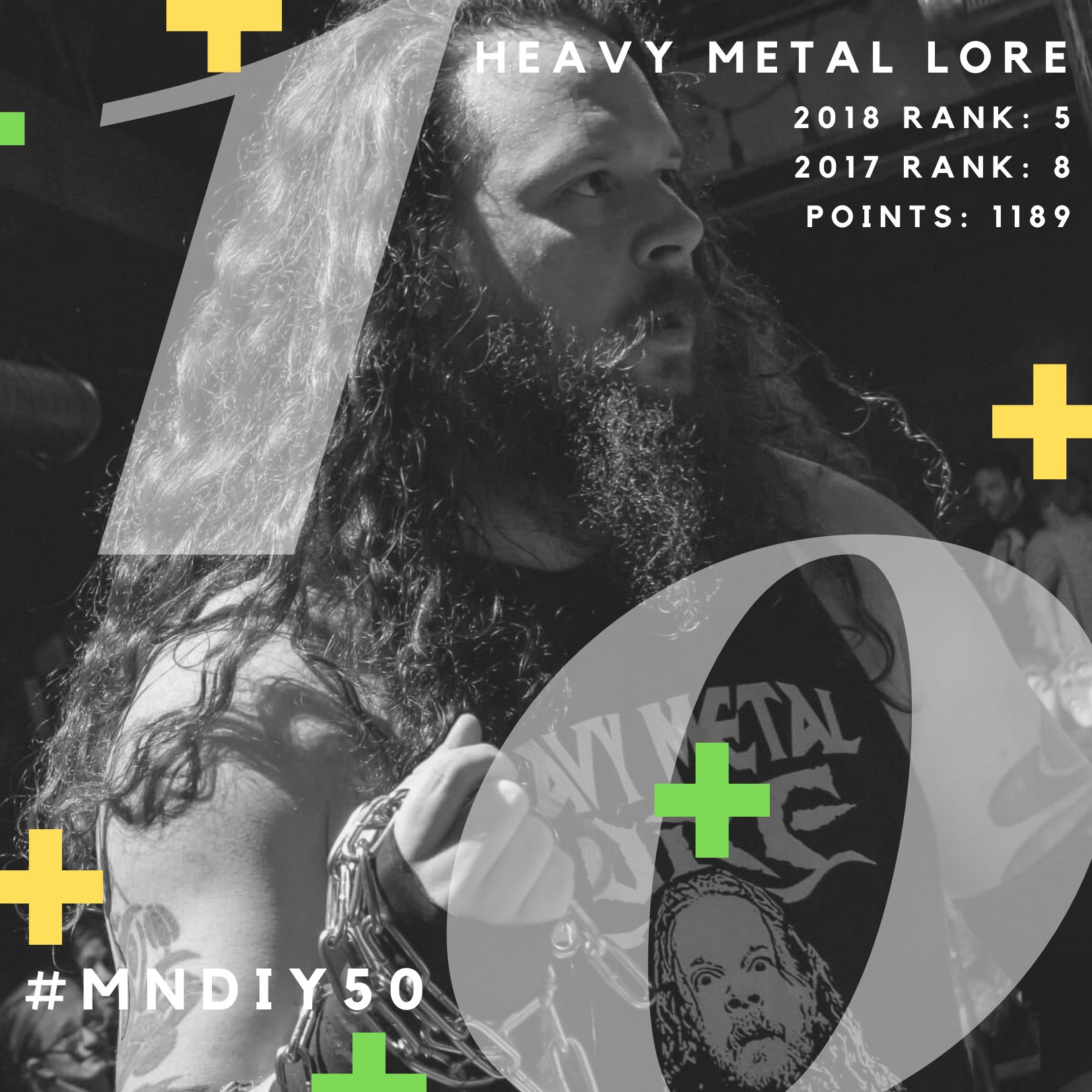 #10 – @HeavyMetalLore#SettleForNothing less than the highest rank big man and one of only 4 wrestlers in the Top 10 all three years. Lore continuing to develop has brought singles + tag gold, high profile matches, and even more rock than Frog! | Photo: @KnockedOutFilms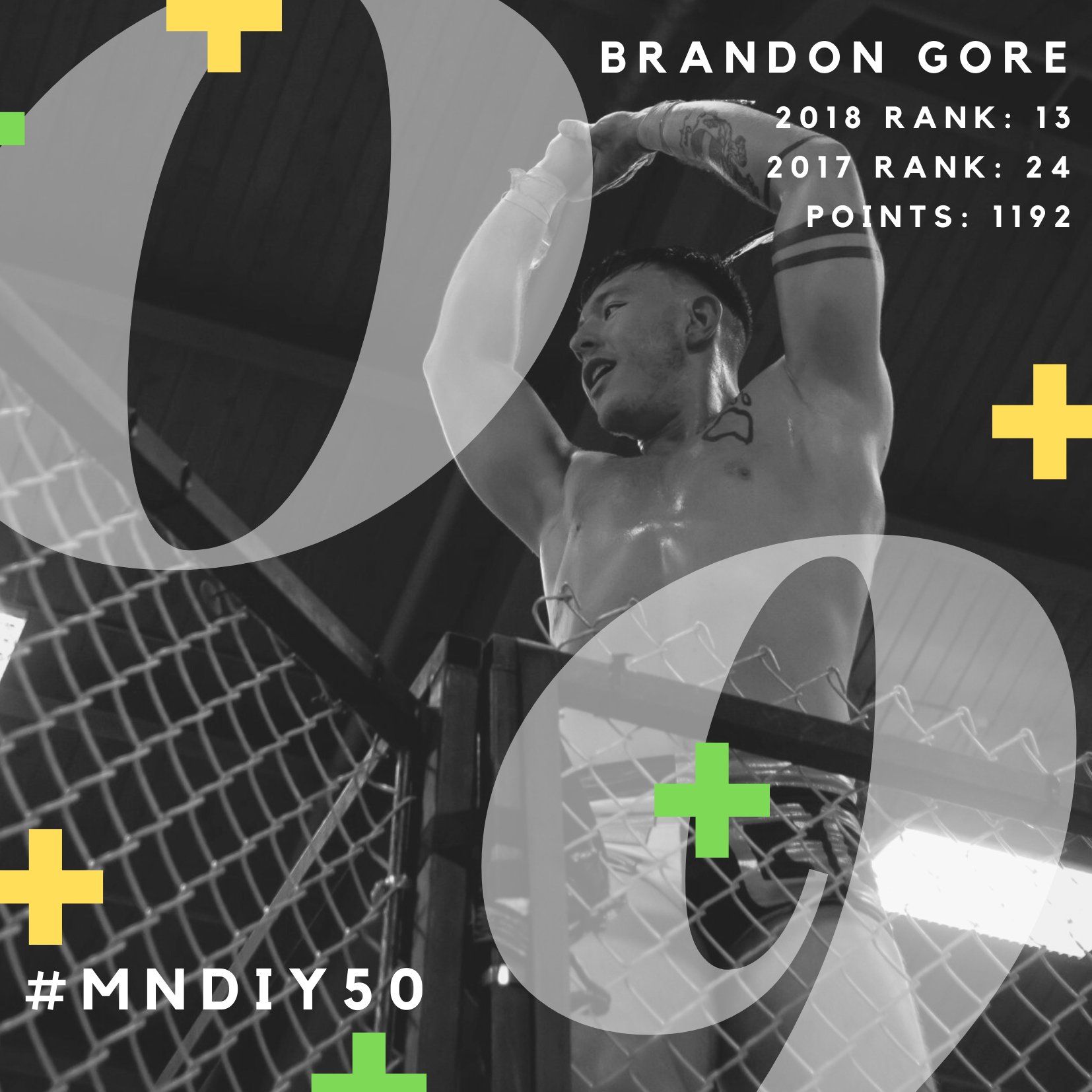 #9 – @OfficialBGore Riding high on his first major singles Heavyweight Championship run, Gore leveraged that into multiple looks on bigger stages, a triumph over the red hot @FRONTMANJAH at Armory Wars, and plenty of momentum for 2020. 10%4EVA | Photo: @KnockedOutFilms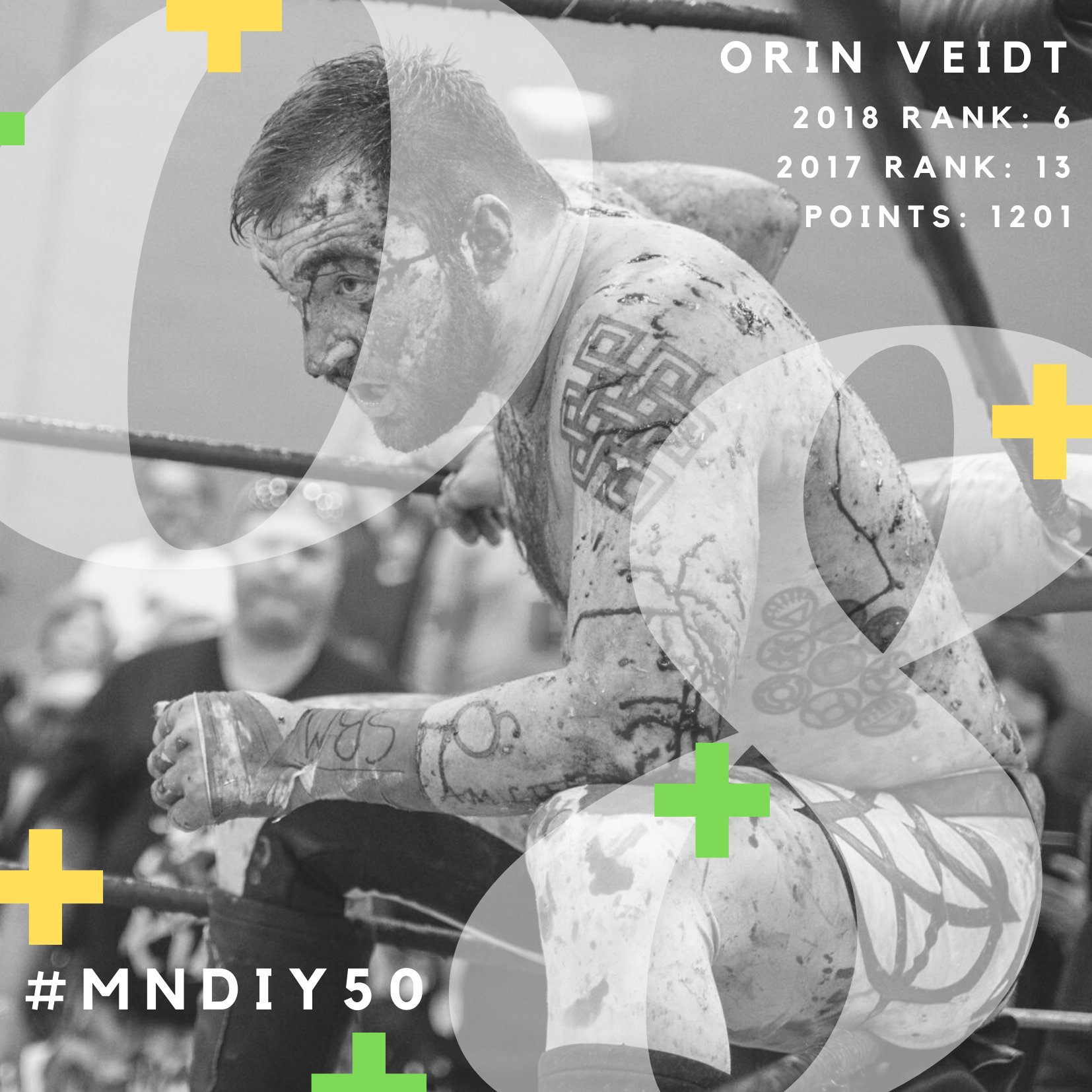 #8 – @OrinVeidt Tournament of Survival, NGI4, and a tour of Mexico. Insane 8 Winner in back to back years. Timebomb + ICW Champs. Only person to ever defeat Matt Tremont 3 times. For those who don't sprechen zie Deathmatch: Good, Muy Good. Dig it. | Photo: @3Countphoto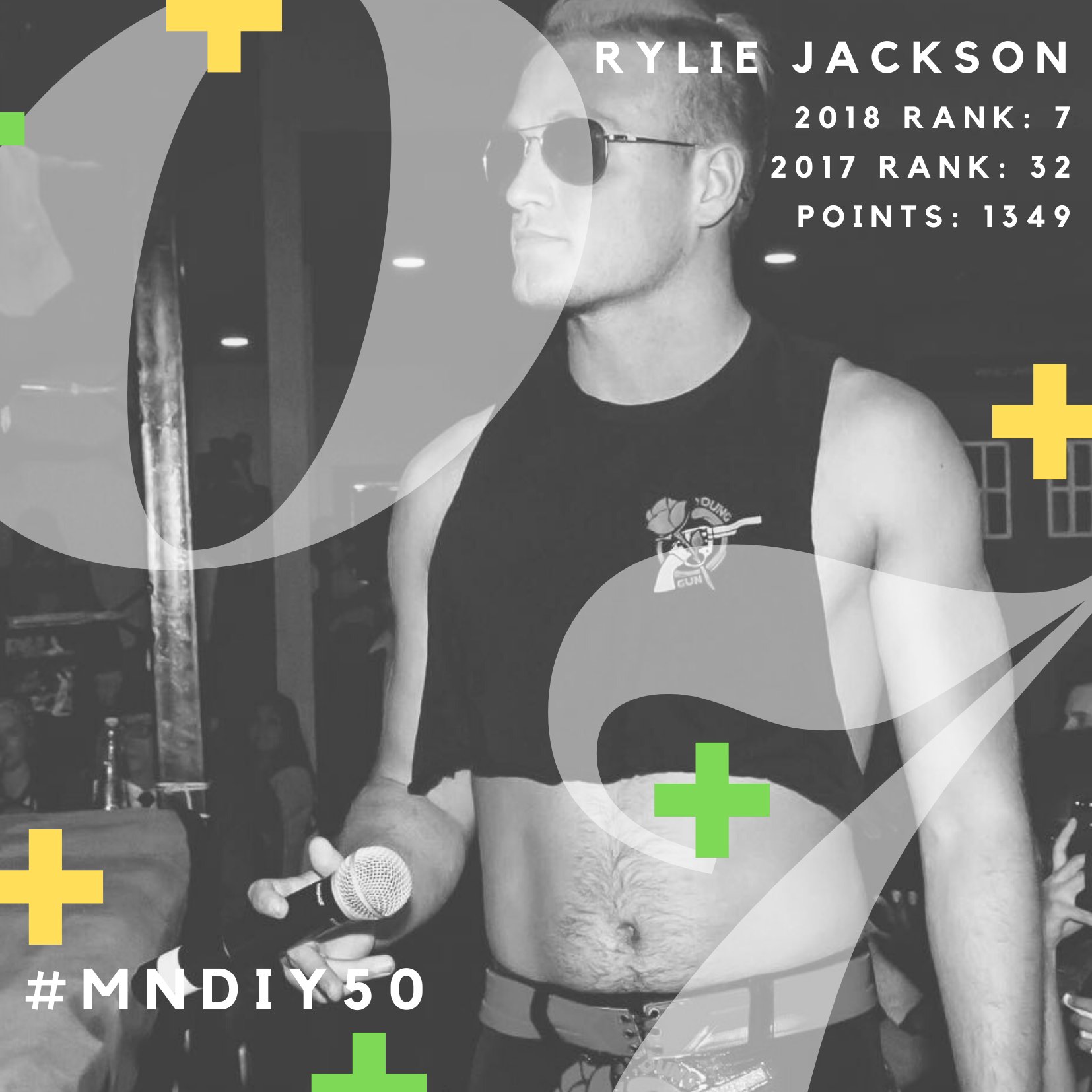 #7 – @TheYoungGunRJ The longest reign in Breakout Championship history, Midwest gold, two ladder MOTY candidates, feuds with @OrinVeidt + @iam_The_Scene, #PrettyPatties running wild, and a tour of the UK? Top Gun material, Goose. #CreamOfTheCropTop | Photo: @iDisorderly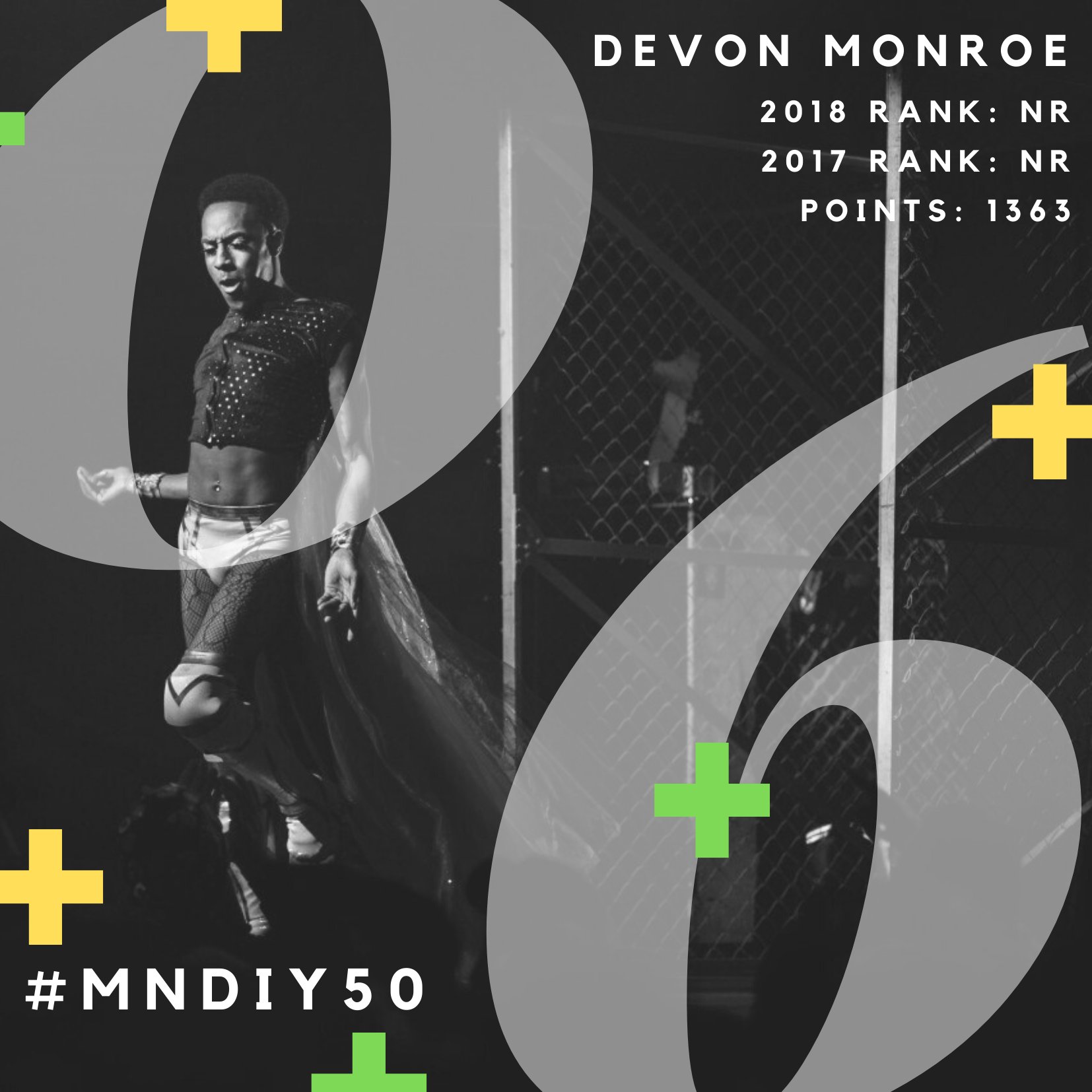 #6 – @TheDevonMonroe Meteoric. There's no other way to describe the rise of Devon Monroe. His speed, sass, and sponge-like ability in the ring have propelled him to local gold and national levels of visibility and recognition. #6 on Periodt. | Photo: @harrison_barden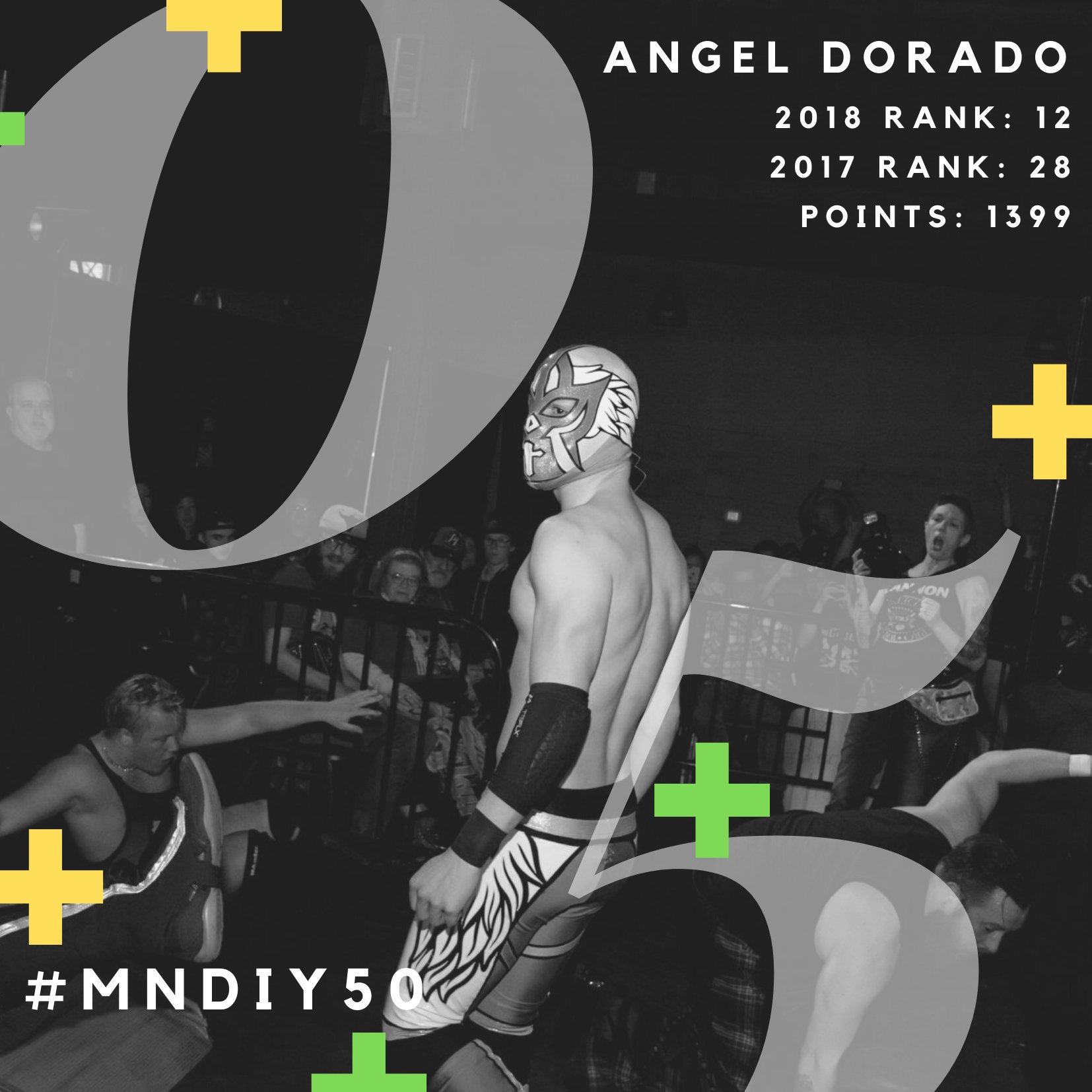 #5 – @lucha_angel1 If you've seen him hit his Standing Avalance Dragonrana, Rapture, you'd agree Ángel Dorado lives up to the moniker of Gravity's Only Exception. The younger 1/2 of @FlipBros4, the 1-7-0 Hero's ascent continues to accelerate. | Photo: @KnockedOutFilms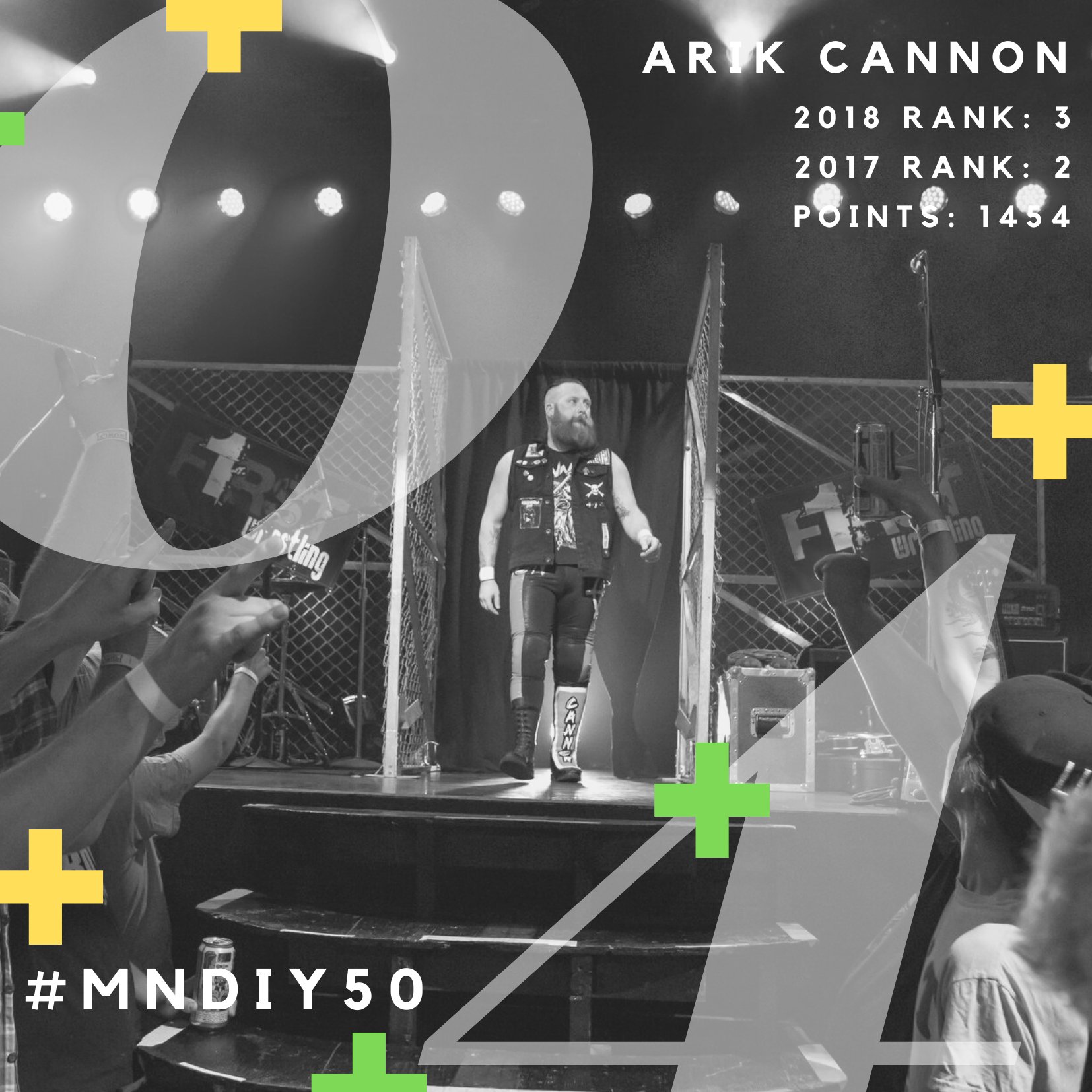 #4 – @arikcannon Arik Cannon is the Modern Godfather of Minnesota Professional Wrestling. He's been responsible for training nearly half the #MNDIY50, promotes talent through @f1rstwrestling, and still finds time to win Titles + make towns. | Photo: @KnockedOutFilms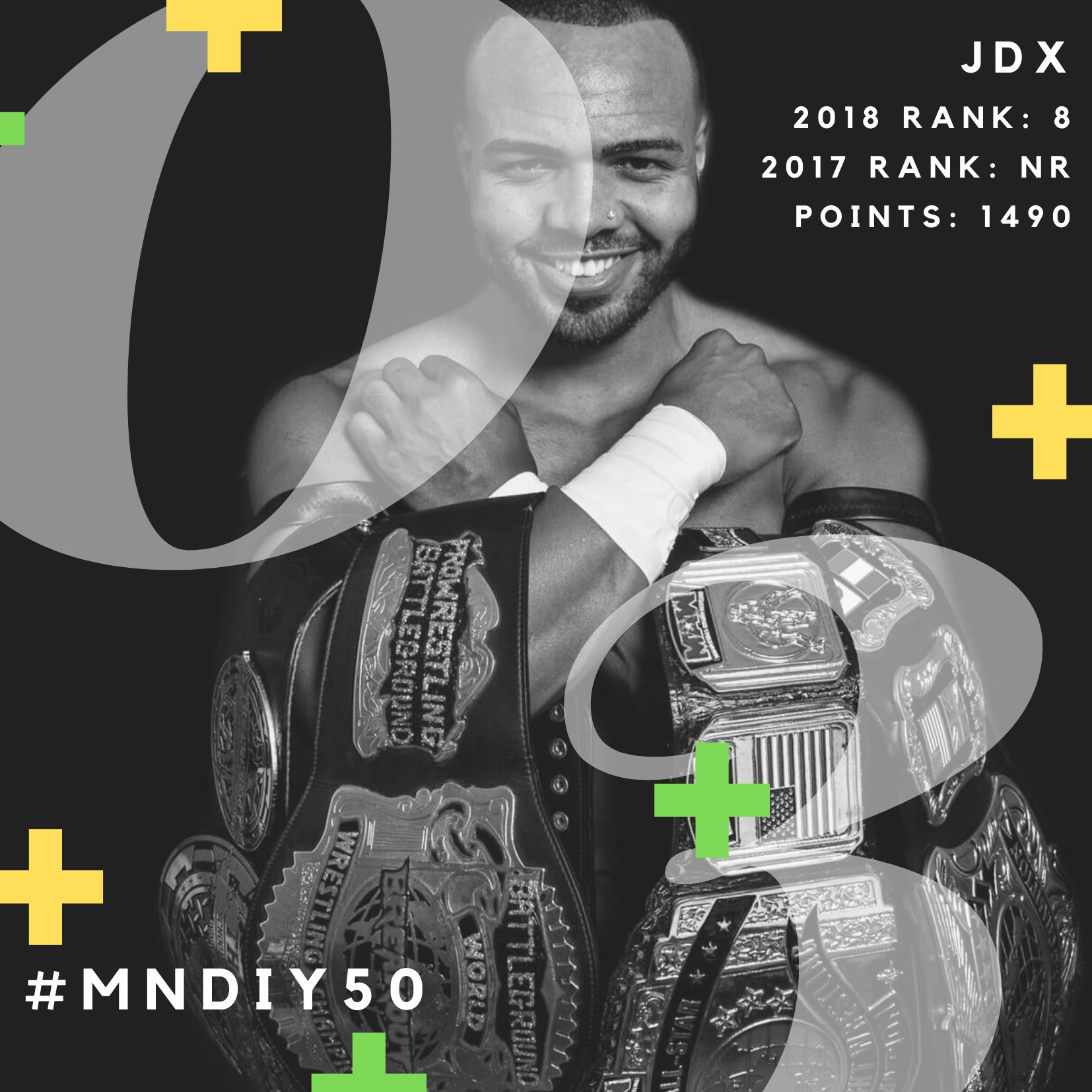 #3- @officialJDX#TableFor5. There's not much more to say. JDX won Championships in nearly every promotion he set foot in this year and managed to continue to expand his horizons while defending them all. One of the best years on record in MN. | Photo: @KnockedOutFilms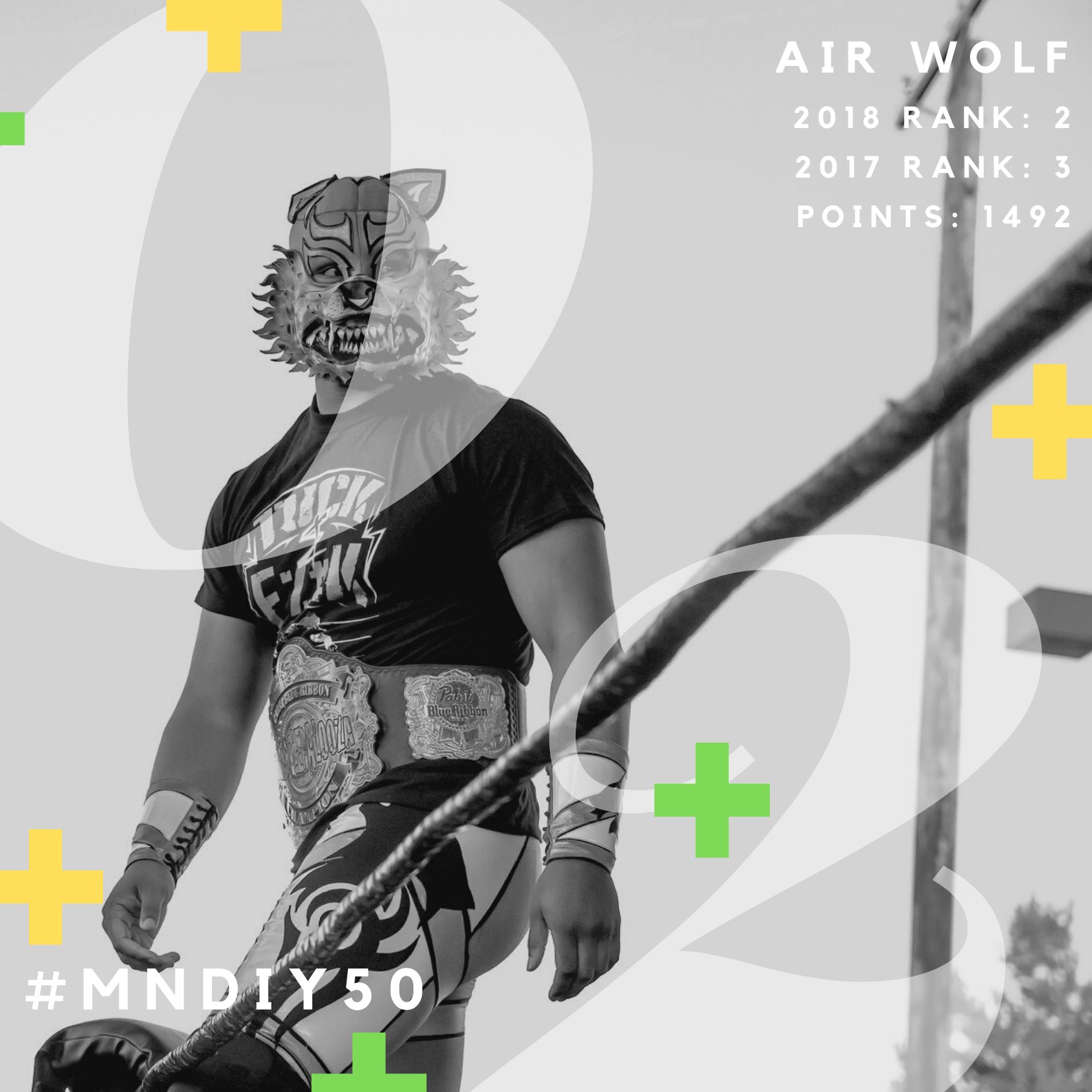 #2- @officialairwolf They say unless you're the lead dog, the scenery never changes. Not so for Airwolf who despite falling just 5 points short of 1st, saw national television on MLW and continued to defend multiple Titles across the state. | Photo: @KnockedOutFilms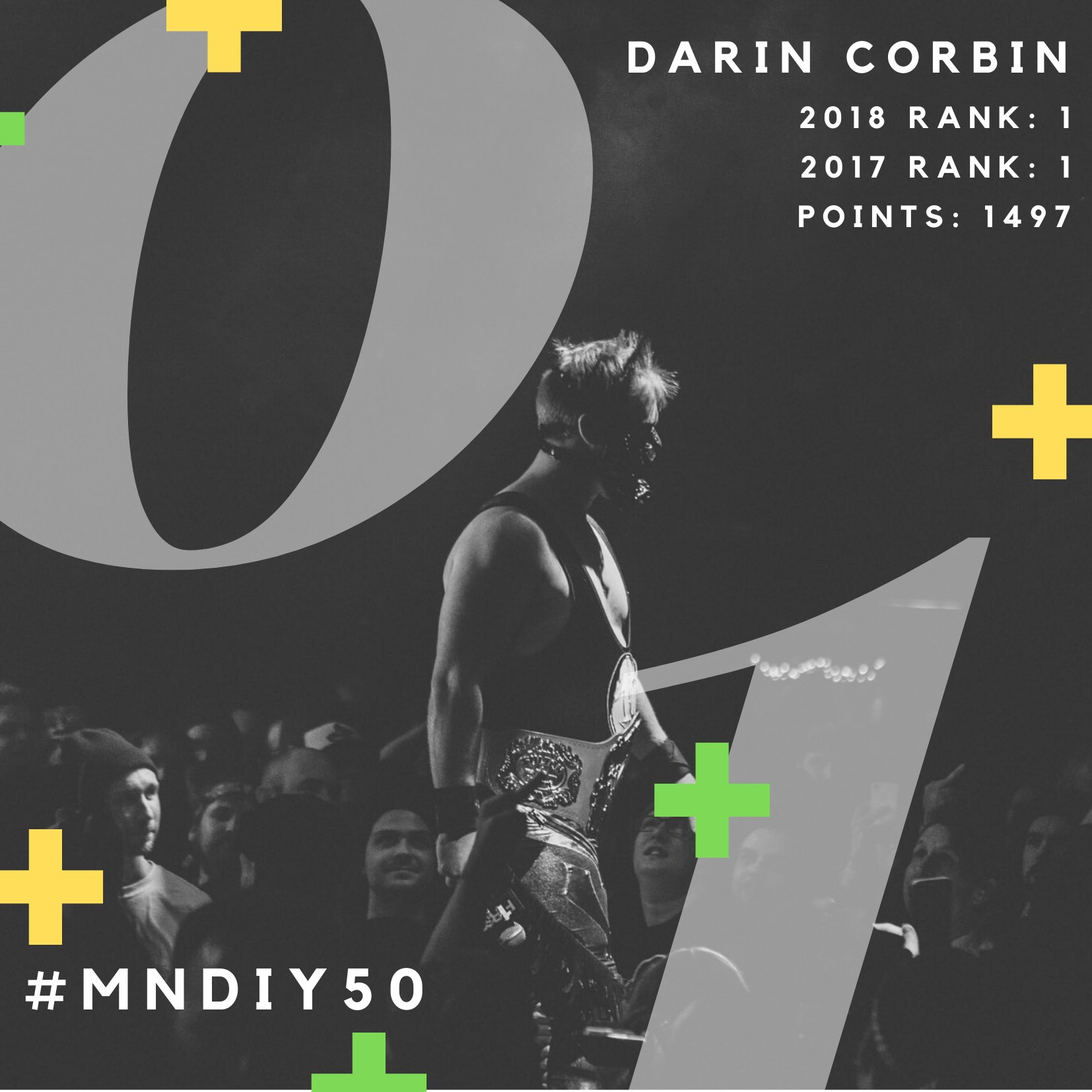 #1- @DarinCorbin Darin Corbin received the most 1st place ballots at 12 which kept him at #1 in 2019. His media presence is unparalleled and his #KeepWrestlingFun mantra means that he's the man you can love to hate. And that entrance theme… | Photo: @photosbymanning